Loyola members embark on a trip to silently reflect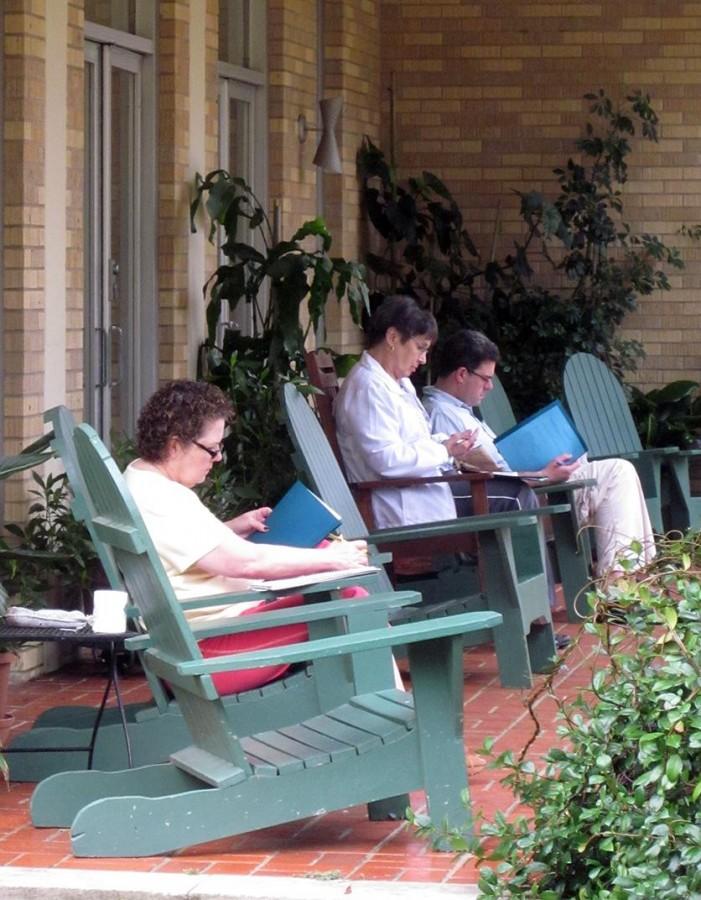 BURKE BISCHOFF
January 18, 2013
University Ministry brought faculty, staff and alumni to the Carmelite Spirituality Center in Lacombe, La. for three days of prayerful silence.
The Silent Ignatian Retreat, which was held from Jan. 11 to 13, is a spiritual retreat held for the faculty, staff and alumni of Loyola University New Orleans. This retreat, according to Laura Alexander, assistant director of University Ministry and co-coordinator of the Silent Ignatian Retreat, focused on having participants try to communicate with God through Ignatius Loyola's Spiritual Exercises.
Alexander said that the Silent Ignatian Retreat is just a taste of Loyola's Spiritual Exercises, which are a series of meditations and prayers that were developed by Ignatius Loyola. She also said that a main component of the retreat was silent individual prayer, done by each of the members of the retreat.
"During this time, participants use Ignatian methods of prayer such as Ignatian Contemplation," Alexander said in an email. "Participants also meet with a spiritual director once each day during the retreat, listen to reflections on six different movements that occur during the Spiritual Exercises (offered by six different members of the Loyola community) and participate in communal prayer and reflection opportunities such as daily Mass and Taize prayer."
According to Dr. Ricardo Marquez, assistant director of the Jesuit Center and co-coordinator of the retreat, the retreat is meant to be a renewal experience. He said that just as we exercise our bodies to keep in shape, the retreat helps people to keep their souls in shape.
"So, similarly, Ignatius set up a time so that you can do a kind of spiritual exercise to put your soul or your spirit in shape," Marquez said.
Administrative assistant to the Jesuit Social Research Institute Christina Schott said that this was her third time participating in the retreat. She also said that the retreat allows people to pray and reflect on the direction of their lives and their spiritualities.
"The Silence is a great opportunity to kind of get away from all of the noise of life and really connect with God," Schott said.
Alexander said the retreat is a great way for the Loyola community to step back and really listen to how God is passing through our lives. She also said that the Spiritual Exercises are some of the countless gifts that Ignatius Loyola gave to the world.
"Encountering God through the Exercises – even through a small taste of them, as in this retreat – is often an inspiring and transformative experience," Alexander said. "I think experiences like this help us to know who we are, whose we are and where we are going."
Burke Bischoff can be reached at [email protected]