All students welcome at Awakening
Sign-ups are open for first Awakening retreat of the year
This fall, Loyola students will gather together at the new permanent home for the Awakening retreat: Fountainebleau State Park in Mandeville. The bi-annual Awakening retreat this year is held from Oct. 3 to 5 and will host about 100 students.
Marion Boreros, psychology and Latin American studies senior, is a retreat leader who has attended five past Awakenings.
"Awakening is a celebration of God's love through community. We explore that theme the entire weekend with fun skits, talks given from students, as well as a few surprises!" Boreros said.
While each Awakening is different, meeting new people and making new friends are always a part of the retreat.
"The entire retreat is run by students for students, so we get a lot of freedom in deciding how things will go. Each different group of staffers and retreaters brings something interesting and worthwhile to the retreat," Boreros said.
Kayla August, mission and ministry intern at Loyola, used to attend Awakening retreats as a Loyola student and now helps plan them as a staff member for University Ministry.
"Awakening was one of the experiences that most shaped my spirituality," August said. "It showed me the beauty of seeing God in others and hearing how each of us lives out our faith in different ways."
Terri Zehyoue, criminal justice senior, has attended six Awakenings and will be co-leading the retreat this semester with Boreros.
"There are a lot more young people involved, like a lot more freshman and sophomores taking on leadership roles than in the past. The community grows and gets stronger every year," Zehyoue said.
Tabling sign-ups continue in the Danna Center from 10 a.m. to 4 p.m. on weekdays until Friday, Sept. 26, which is also the last day to sign up and pay for the retreat.
WHAT TO KNOW ABOUT AWAKENING
What it is
Awakening is a biannual retreat that is spiritual but nondenomenational.
HOW TO SIGN UP
You can sign up at the tables in the Danna Center or on Loyola's website.
WHERE TO FIND OUT MORE
Awakening staff will be tabling in the Danna Center from Sept. 15-26.
IMPORTANT DATES
The final day to sign up for Awakening Fall 2014 is on Friday, Sept. 26.
COST AND OTHER CONCERNS
The cost of Awakening is $40, including meals and activities. Financial assistance is available if needed.
About the Writer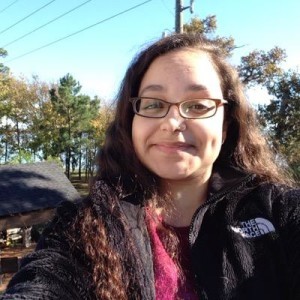 Lauren Saizan, Managing Editor for Print
Lauren is ready to take on the position of Managing Editor after previously serving as Staff Writer, Assistant News Editor and News Editor in past semesters....