Students and alums do service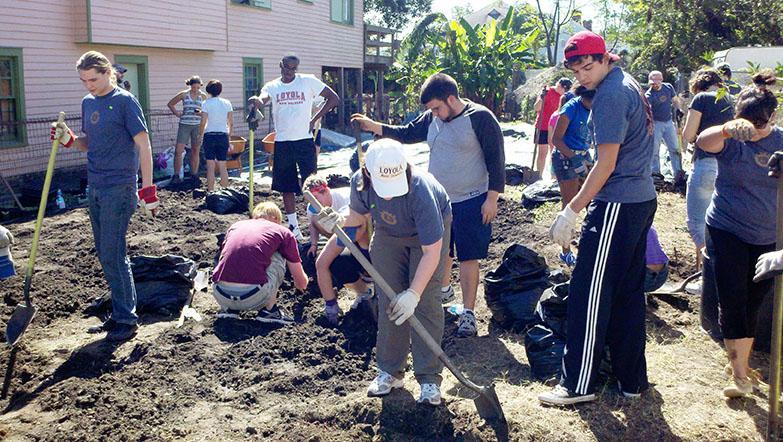 Loyola community members and alumni particpated in Wolves on the Prowl, which aims to better the community through service.
According to Wolves on the Prowl co-chair Leigh Thorpe, a major accomplishment was the amount of Loyola alumni volunteers that attended this year's event. She said that in previous years, the rate of alumni volunteers had been declining and only about 20 alumni would attend the event.
"I am really excited with the output this year, especially with the increased amount of alumni participation," Thorpe said.
Laura Leiva, assistant director for alumni relation, said approximately 40 alumni attended this year's event. Many of the volunteers have said that they are proud to have provided their time to work at the different work stations located across the city.
Political science freshman Amy Pirtle, who was in the group assigned to help plant vegetables for Nola Green Roots, said that the she is happy to have helped to provide nutrition to the Ninth Ward community.
"I think that this is a really neat organization," Pirtle said. "I really hope that the community can see some results in better nutrition through this event."
Alumnus Sophia Pena, who worked at a site for New Orleans Food & Farm Network, said that she is honored to help the local citizens and to work with current Loyola students. She also said that this is her first time having ever attended Wolves on the Prowl and is happy to have finally done it.
"I think it is really good what we are doing for the community, and I feel that this event really helps bond current and former Loyola students together," Pena said.
Some members of Loyola's faculty also donated their time to help in this national day of service. Head coach for Loyola's baseball team Doug Faust and the entire baseball team volunteered for the event.
Faust said that it is very important to give back to the community, and he hoped his team appreciated the time and effort that they put in for the public.
"I feel that it is a rewarding experience to help others who are struggling and to give them the help that they need," Faust said.
Many of the volunteers hope that they truly made a difference in people's lives and provided good services to the community. To ease their worries, coordinator for Nola Green Roots and Loyola alumnus, Joe Brock said that he is proud to have seen so many young people giving up their time so that they can help others in any way they can.
"It's wonderful that folks are coming together for the common good for our city," Brock said.
According to Thorpe, Wolves on the Prowl was very fruitful this year, having not only worked with many different organizations to help New Orleans, but also achieving its goals of increasing the amount of alumni participation. Thorpe said that she is thankful to everyone that came out to support this event.
"I'm proud to have worked with LUCAP and SGA in setting up such a successful Wolves on the Prowl event this year," Thorpe said.
Burke Bischoff can be reached at [email protected]
About the Contributor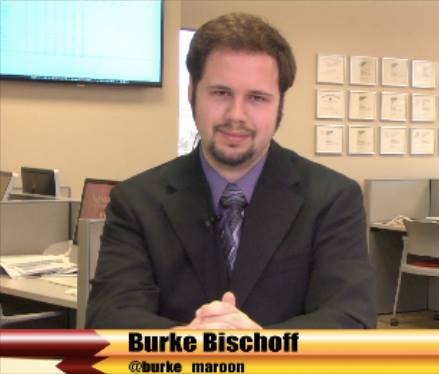 Burke Bischoff, Senior Staff Writer
Burke is a mass communications senior with a focus in journalism. He has worked as an editorial assistant, assistant managing editor, webmaster, religion...