Rugby wins in historic fashion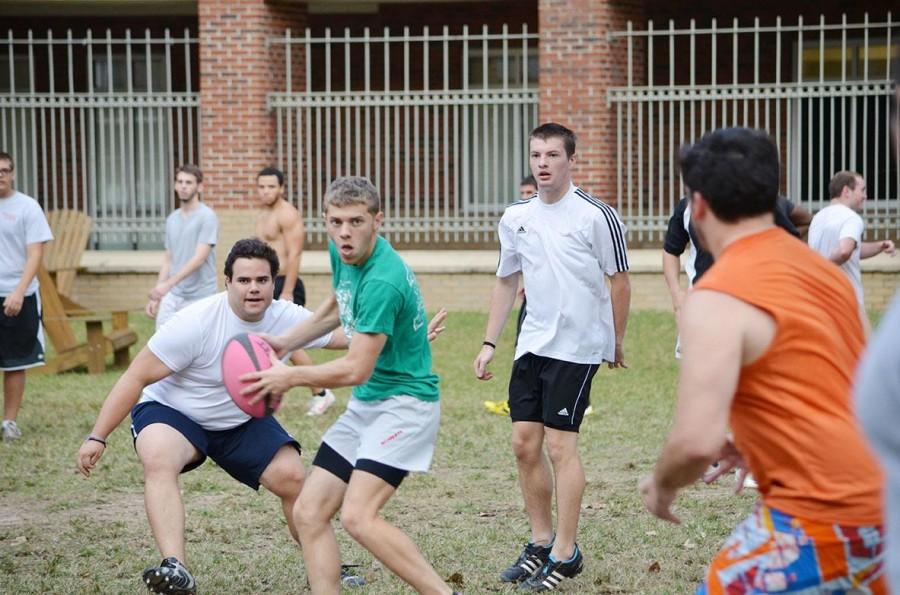 SANTIAGO CAICEDO
October 11, 2012
In a historic win, the Loyola rugby team beat the University of South Alabama 56 to 5 in the first game of the season.
The rugby team's victory on Saturday, Sept. 29 was the first time the team had ever scored more than 50 points. The 51-point win was also the largest margin of victory the team has ever recorded. After missing national playoffs by only one game last year, the team is already showing improvement on last year's success.
The Loyola rugby team, a club sport not affiliated with the Wolf Pack Athletics, has been radically developing its player roster from anyone that showed up to a practice to now recruiting high school graduates.
The recruiting process has been fruitful in helping Loyola establish itself as a rugby school. Rugby Head Coach Sam Brock was pleased to see the team's talent translate into success so early in the season.
"We were not expecting to dominate in the way we did on [that] Saturday," Brock said.
The difference, Brock says, is that he has been recruiting a lot of players that have high school experience.
The rugby team relied on volunteer Loyola players in past years but is now seeing results from recruiting experienced players.
Some players that were recruited come from across the country. General studies freshman Matthew Spell went to high school at Saint Joseph's Preparatory School in Philadelphia, while others such as biochemistry freshman Alex
Lithgow and criminal justice freshman Connor Delahunty, went to high school at Sacred Heart Cathedral Preparatory in San Francisco.
However, not all players were recruited. Former Wolf Pack men's basketball player and graphic design senior Christopher Joseph Knibbs, who graduated from Saint George's College in Kingston, Jamaica, decided to play on the rugby team after having been part of the men's basketball team during his first two years at Loyola.
"I tried out for the basketball team and decided to take a break from that," Knibbs said.
In high school, Knibbs was the second leading try scorer for the rugby team as a senior.
After the historic first game of the season, Knibbs said, "I had no previous notion of the team we were playing against. Our defense and offense was on point."
Now on his second season and last year, Knibbs reflects on the drastic changes the rugby team is going through. "From the point that I started late last season, the
freshmen that we see coming in this year look a lot stronger than years past," Knibbs said.
Santiago Caicedo can be reached at [email protected]