Column: Volunteering is its own reward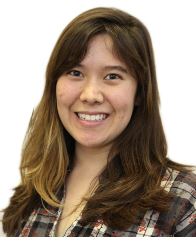 Honestly, the first time I heard about the Ignacio Volunteers trips to Jamaica and Belize, the "Jamaica and Belize" part stuck out more to me than the "Volunteers" part. I thought it was wonderful that Loyola provided students with an opportunity to "study abroad" in paradise. Obviously, it would be too expensive and I put it out of my mind.
But every semester, the groups of volunteers left and came back, and their stories about volunteering and service (a.k.a. not the beaches) reached out to me. I realized that there was something I was missing, something that I couldn't understand with only my preconceptions, something that I wouldn't only understand from my friends' stories.
I'd always wanted to help people, meet people and see the world. Those longtime desires and an overwhelming sense of curiosity about why everyone kept telling me that becoming an Ignacio Volunteer was such a great life decision led me to apply to be an Ignacio Volunteer myself, and I traveled to Jamaica this summer with about 15 other people.
I tried to go without expectations, but I will admit that I'd at least imagined what my experiences would be like. I thought I would be very uncomfortable, and sometimes, I was. I didn't always understand what people were saying, and I was always worried that I was doing something culturally wrong. I was afraid that I would collapse emotionally when I encountered people who were ill or dying.
What I absolutely did not expect was the overwhelming sense of comfort I felt when I encountered children who wanted to be picked up and spun around or people who just wanted to talk or sing with myfellow volunteers and me. Though I was so far away from where I lived and what I was used to, I found so much familiarity in the common thread of humanity that I felt with everyone I served. Truthfully, I think that they helped me more than I helped them.
A common thing I've heard people say about the Ignacio Volunteers trips is that they're life-changing. And I did make a few life changes when I came back. I had a much higher tolerance for heat. I don't think I took a hot shower for two months and saved a ton on my air-conditioning bill.
Mostly, though, I feel like my trip to Jamaica was less life-changing and more fulfilling. I've been taught to love my neighbors my whole life, and going outside of my comfort zone and practicing that teaching somewhere new felt more like I was exercising a muscle that I hadn't used in a while. It was a fulfillment of a different part of myself.
Kylee McIntyre is an English writing senior and can be reached at [email protected]
In My Opinion is a weekly column open to any Loyola student. Those interested in contributing can contact [email protected]