Column: Yes Virginia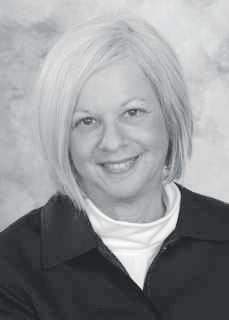 As the Christmas season nears, we may recall what might be the most famous newspaper editorial ever written in this country.
Appearing in The New York Sun in 1897, the editorial was written by Frank Church in response to an eight-year-old girl who wrote that some of her friends said there was no Santa Claus. Virginia O'Hanlon asked the editor to tell her the truth, because, according to Virginia, "Papa says, 'If you see it in THE SUN, it's so.'"
This year, many observers in New Orleans are concerned about the end of the daily Times-Picayune newspaper, which on Oct. 1 changed focus to its online website, nola.com, and reduced its print paper to three-days-a-week. A modern Virginia might wonder: Will New Orleanians still have access to well-written, ethically obtained, meaningful journalism?
There is reason for concern. First, many felt the change, although likely inevitable, was premature: Advance Publications, the parent company of the Newhouse-owned paper, was still seeing a profit. In fact, according to Forbes, Advance president Donald Newhouse, owner of the paper since 1962, is ranked this year as the 51st richest person in the country.
Moreover, New Orleans seems a poor choice to be the largest US city to lose its daily paper. The Picayune won two well-deserved Pulitzers for its coverage of Katrina and its aftermath, an outstanding public service.
New Orleans is a poor city in a poor state and ranks low in literacy rates: people who struggle to read might be unlikely to go online for news. And although many New Orleanians can't afford to buy a modern computer or pay for online access, Louisiana Governor Bobby Jindal rejected federal money offered to enhance public broadband (high speed) Internet access.
(Those who get theirs free through Loyola might not realize a basic subscription for Internet may add at least $30-40 to a monthly phone or cable bill).
Access matters aside, the consensus was that nola.com, which was never an online version of the paper but a separate publication, was a poorly designed website. Also, online advertising rates, based on the popularity of stories on a website, led many to fear that stories on sports and celebrities would edge out those on issues of importance to a successful democracy: coverage of government, education, medicine and business.
There was a strong public outcry including organized protests. National figures along with prominent locals including Archie Manning, Wynton Marsalis and Loyola's own president, the Rev. Kevin Wildes S.J. went public with a letter asking the Newhouses to reconsider their decision – or else to sell the paper to someone who would save it.
But the Newhouses stood firm, and 200 people, including about half the newsroom, were let go by the end of September. So what might be the future of journalism in New Orleans?
First, the press has never been limited to newspapers. For example, around the turn of the last century, muckrakers (investigative journalists) often published stories in magazines, such as Ida Tarbell's expose of robber baron John D. Rockefeller. News was later covered on the radio (think of Edward R. Murrow in World War II), in newsreels and in film documentaries.
Back in the early 1970s, "Woodstein" – two young reporters on The Washington Post, Robert Woodward and Carl Bernstein – exposed the Watergate campaign finance scandal. Their work eventually led to the downfall of a sitting president (not to mention a huge surge in J-school applications).
But CBS-TV was also on the story. In fact, the "Tiffany of TV News Networks" had done outstanding work from TV's beginnings – debunking the anti-Communist rantings of Senator Joseph McCarthy, exposing the cruel plight of migrant workers.
In New Orleans, reporters such as Richard Angelico did award-winning investigative work for decades: Loyola alum Travers Mackel carries on the tradition at WDSU-TV.
And Loyola's own Woodstein, "MonteVargas" (recent alums Danny Monteverde and Ramon Vargas), may not get to continue to work together on big stories for The Times -Picayune, but Ramon remains at the paper, and Danny was hired for the daily New Orleans edition of The Baton Rouge Advocate, which began publication Oct. 1, the day after the final daily Picayune.
Local broadcast outlets follow the national trends with online sites joining traditional news organizations. For example, the local NPR affiliate WWNO-FM recently switched to an all-news/all-talk format and received a Knight Foundation grant to beef up its public service news coverage, working with several online sites such as The Lens (which was already working on stories in conjunction with WVUE-TV 8, the local Fox affiliate). Meanwhile, WWL-TV 4 (CBS) is a reporting partner with The Uptown Messenger.
Thus, there is reason to hope that journalists – locally as well as nationally – will continue to keep performing the watchdog role set aside for them by the First Amendment of the U.S. Constitution. The distribution platform is irrelevant – Internet, satellite, Twitter – whatever the future might bring.
Even Superman's alter ego, Clark Kent, recently quit his job as a mild-mannered reporter for the Daily Planet newspaper, apparently to switch to more modern means such as blogging to fight for Truth, Justice and The American Way.
Not believe in a future for responsible journalism? Why, Virginia, you might as well not believe in Superman.
S.L. Alexander is a journalist who has served on the Loyola Communications faculty for more than 20 years. She can be reached at [email protected]
On The Record is a regular column open to all Loyola faculty and staff. Those interested in contributing can contact [email protected]