Haunted happenings: New Orleans after dark
"Girl Seen Jumping from 1140 Royal Street Balcony: No Investigation Underway"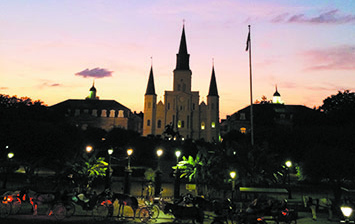 Erin Hilderbrand
September 26, 2014
Hang on for a minute...we're trying to find some more stories you might like.
If you're new to New Orleans, this headline might terrify you, but for natives, it's nothing special.
1140 Royal Street is the address of the infamous Madame Delphine LaLaurie's mansion, and the girl often seen jumping from the balcony is one of the many ghosts that allegedly haunt the premises.
The thrill of this sight is what landed 1140 Royal Street as one of the main attractions on French Quarter's Haunted History Tours.
Haunted History Tours are a way for tourists, locals and everyone in between to learn about the haunted happenings of the nearly 300-year-old city. Some of the locations might surprise you, and the tales of bloody murder and cruel insanity certainly have the potential to change the way you see the French Quarter forever.
For example, you can drop by Jean Lafitte's Blacksmith Shop for a drink and stare into the red eyes peering out of the fireplace. If you don't see anything there, try the Old Absinthe House on Bourbon, where Monsieur Lafitte himself is reportedly planning the Battle of New Orleans.
If you're feeling brave, stroll by Jackson Square around the witching hour — around 3 a.m. — and listen for the screams of tortured tyrants, but don't bother calling the police if you hear anything — most tour guides say that police no longer respond to calls from Jackson Square at the time due to too many false reports.
While most haunted locations are easy to find and research on your own, a Haunted History Ghost Tour offers two hours of bone-chilling storytelling and guided walks. Some guide favorites include the Octoroon Mistress, a girl who froze to death on a rooftop while waiting for her lover to call to her, the Sultan, a man who led a bloodbath in his house on Dauphine Street, and the Mad Butcher, a ghost who supposedly haunted an old sausage factory.
If ghosts aren't your particular cup of tea, Haunted History also offers unique Vampire Tours. Step into the blood-sucking world of New Orleans, a reputation earned through historical lore and fictional writings over the years. Stop in at a Vampire tavern and get a free shot of "vampire blood" if you're over 21.
And if all of this seems too scary for you, have no fear — well, maybe a little. Haunted History Tours offer day tours through New Orleans' famous St. Louis Cemetery #1. This is a great tour for because it's rich with history — St. Louis #1 is New Orleans' oldest cemetery — and it happens in the light of day.
Whatever you decide to do, don't forget to bring a flashlight, because you never know what's waiting in the dark.
About the Contributors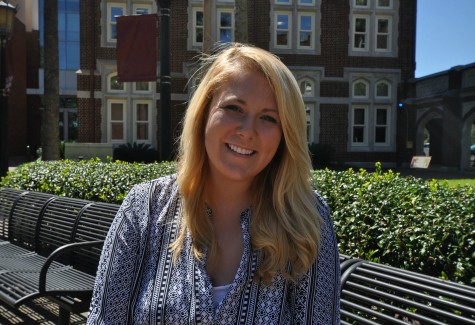 Melanie Potter, Wolf Editor
Melanie Potter is a mass communication senior with a focus in journalism. She has worked as a staff writer, city editor, and life and times editor at...