Wolves on the Prowl will help charter school
Loyola students and alumni alike will be painting walls and planting flowers at the year's annual Wolves on the Prowl.
Wolves on the Prowl is Loyola's annual alumni and student day of service that has been going on for 15 years, Assistant Director of Alumni Campaigns Emily Stewart said.
This year's event, to be held on Saturday, Nov. 15, will focus on KIPP Central Primary School, where volunteers will work together to beautify the charter school's campus.
"Loyola students, alumni, faculty and staff will be working on a variety of beautification projects around the school. There will be a variety of projects to accommodate all abilities," Stewart said.
Wolves on the Prowl focuses on bringing alumni and students together to make strides within the community.
"This event brings students and alumni together because they will be working side by side towards a common goal. This year, we will work towards a 1:1 student to alumni ratio to enhance the relationships and connections between alumni and current students," Stewart said.
Joe Deegan, Loyola University Community Action Program advisor, described how the event engages alumni throughout the country through similar days of service.
"In addition to this event, it has also grown to include other chapter events where Loyola alumni are, like Atlanta, Florida, etc. There are chapters who do their event on the same day as well," Deegan said.
Jade Stewart, English junior, said she remembers the impact that volunteering at this event had on her last year.
"After volunteering at Wolves on the Prowl last year, I learned that there is nothing better than helping others." Stewart said.
LUCAP Chairman and criminal justice senior Agustin Crespo said he values the connections made between students and alumni. "The best part of volunteering was meeting student alumni and getting to know their stories," Crespo said.
About the Writer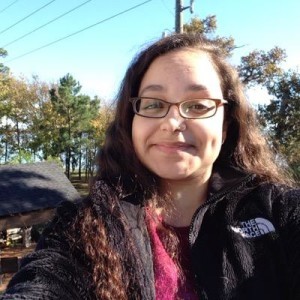 Lauren Saizan, Managing Editor for Print
Lauren is ready to take on the position of Managing Editor after previously serving as Staff Writer, Assistant News Editor and News Editor in past semesters....