Loyola student arrested charged with attempted kidnapping
Julian Correa, Loyola accounting sophomore, was arrested Monday on charges of second-degree kidnapping and simple battery after a three-week investigation by New Orleans and Tulane police.
Correa was accused of holding a female Tulane student at knifepoint near Snake and Jake's Christmas Club Lounge around 3:50 a.m. on Oct. 11.  He allegedly forced the woman to walk to another street, where he groped her and demanded that she remove her bra, according to the police report for the case.
Video surveillance from the 7500 block of Oak Street showed Correa following the victim, and it was from this video that a friend of Correa's identified him to TUPD.  Another surveillance video from 1200 Broadway showed the perpetrator holding the victim at knifepoint, according to the police report.
Police gained a search warrant and arrested Correa at his home, where he identified himself in a still from the Oak Street video footage, the police report said.
Correa told police that he had no recollection of what happened that night beyond calling United Cab and going home.
NOPD Detective Jerry Devorak showed Correa's photo to the cab driver who responded to Correa's call.  The cab driver stated that he had never seen Correa before.
Correa has been suspended from Loyola, said Mikel Pak, director of public affairs, and he is forbidden from entering the university area, according to court documents.
The university will decide what further action to take at a disciplinary hearing with Correa, Loyola spokesman James Shields told the Times-Picayune.
Correa's friend and former Residential Life co-worker, Lauren Patton A'14, said this incident was out of character for "the Julian I knew."
"He was always really sweet when he'd see me, like, huge hugs, and he'd always have nice things to say to me," Patton said.
Correa's bail was placed at $100,000, court documents show.  A GoFundMe campaign called "Help the Correa Family" was posted to help raise bail funds for Correa. This donation page has since been taken offline.
Martin E. Regan of Regan and Sandhu, P.L.C. will serve as Correa's lawyer in the case, according to documents from his court hearing Tuesday.
About the Writer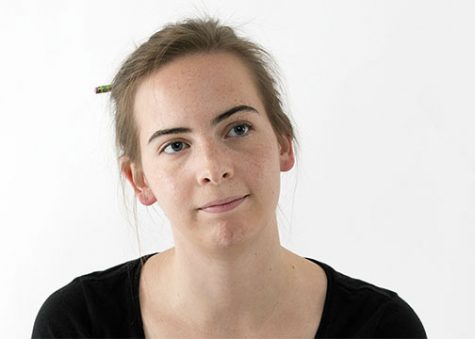 Colleen Dulle, Religion Editor
Colleen is a French and mass communication double-major with a concentration in journalism, minoring in Catholic studies and medieval studies.  Before...