Some faculty and staff positions are reorganized and eliminated
Hang on for a minute...we're trying to find some more stories you might like.
Loyola's Office of Academic Affairs has reorganized and eliminated some staff positions this school year.
These actions were taken in accordance with the university's new strategic plan, according to Provost and President for Academic Affairs, Marc Manganaro.
In an email sent to faculty and staff on May 22, Manganaro announced several changes including the elimination of Thomas Spence's position as vice provost of institutional effectiveness, assessment and student success after his departure from the university. Manganaro announced that Brad Petitfils will now take over as senior director of student success, institutional research and effectiveness.
Petitfils said he is thrilled to be in his new position. He is new to the Academic Resource Center but said he looks forward to working in his own field of study and research: education and undergraduate-level curriculum theory.
"My main goal is to work to create support systems that help students to understand who they are and what they want to be in life," Petitfils said in an email.
Petitfils will continue to teach his first-year seminar, iBrains, as well as a common curriculum course in the spring.
"The time I spend in the classroom with students is my favorite time of day," Petitfils said.
Manganaro's announcement also included the elimination of Lisa Martin's position as director of the Center for Intercultural Understanding.
The Center for Intercultural Understanding will now be a function of the existing Affirmative Action and Diversity Committee.  Lisa Martin, mass communication professor, will serve on the Affirmative Action and Diversity Committee and return to teaching full time, according to the announcement.
"Loyola values diversity and makes engaging with diverse cultures a lifestyle," Martin said.  "This is important because it gives students, staff and faculty a chance to really know one another."
The announcement also stated that Bret Jacobs, vice provost for information technology, will now oversee student records, and Melanie McKay, former vice provost for faculty affairs, will now be the vice provost for academic affairs.  She will also manage Upward Bound.
All of these changes stem from the university's new strategic plan, Manganaro said, although they may not be specifically stated therein.
"Any changes we make in terms of our organization need to cohere with the overarching strategies of the plan," Manganaro said. "These strategies include increasing experiential learning and career opportunities, strengthening the school's ties to New Orleans, and living Loyola's Jesuit, Catholic mission."
Manganaro said he believes the reorganization will improve efficiency and cut costs.
When it comes to the elimination of Martin's position as director for the Center for Intercultural Understanding, Manganaro said it has always been important to address the ever-important issue of diversity.
"We have faculty and staff in different programs, academic and non-academic, that work with students on issues of diversity and intercultural understanding," Manganaro said. "So, per a unanimous recommendation from the Standing Council for Academic Planning, the Center for Intercultural Understanding will be placed under the umbrella of the Affirmative Action and Diversity Committee."
Martin will now serve on this committee.
As for whether the committee will be able to address diversity issues in the same way as the Center for Intercultural Understanding did, Martin remains hopeful.
"I hope so. Time will tell," Martin said.
About the Writer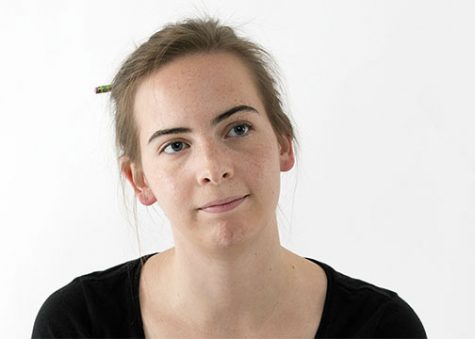 Colleen Dulle, Religion Editor
Colleen is a French and mass communication double-major with a concentration in journalism, minoring in Catholic studies and medieval studies.  Before...