Buku NOLA
People filed into Mardi Gras World for the BUKU Music + Art Project.
On March 13-14, with the sound of music in the air and packed crowds of college students, the music and art festival appeared to be a success.
Crowds gathered around multiple stages to listen to acts like A$AP Rocky, TV on the Radio, Passion Pit, former Loyola student G-Eazy and much more. Each stage was packed with people dancing and singing along to the music.
Most festivalgoers were dressed for the warm weather and exemplified the New Orleans carnival spirit in short shorts, bedazzled undergarments, unicorn hats and vibrant tutus. Those wishing for a little more color took advantage of the artist booth, where guests could get their bodies painted in colorful paints.
Vendors sold everything from jewelry to electronic cigarettes to portable cell phone chargers.
Graffiti artists and painters clung to scaffoldings as they painted the sides of buildings — an ode to the "arts" in BUKU Music + Art Project.
About the Contributor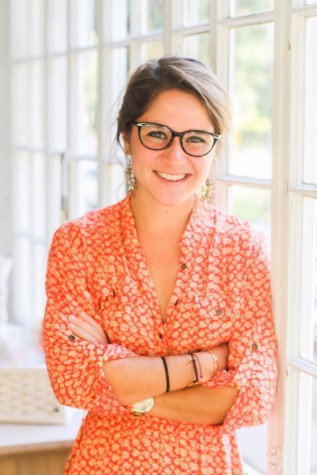 Linda Hexter, Photo Editor
Linda Hexter is a mathematics major with a minor in mass communications. Before becoming photo editor, Linda was senior staff photographer at the Maroon....