Loyola recognizes same-sex marriage
Loyola University's insurance policy will now include benefits to all legally married, same-sex spouses, a decision that came in light of a nationwide ruling.
On June 26, the U. S. Supreme Court issued the decision to require the country to license a marriage between two people of the same-sex, and also to recognize same-sex marriages lawfully performed in other states.
A study by the Public Religion Research Institute found that, although the Catholic Church officially does not support same-sex marriage, about 60 percent of followers support allowing gay and lesbian couples to marry legally.
University President the Rev. Kevin Wildes, S.J. issued a letter to all faculty and staff on July 24 which explained the insurance policy extension.
"In light of the decision by the Supreme Court and existing provisions of Loyola's benefits policy, the university will continue to offer health care coverage to all legal spouses," Wildes said in the letter.
The current policy on eligible dependents for medical, dental and vision coverage includes faculty and staff's legal spouse. Loyola did not change their policy but is extending the offer to all same-sex dependents that are now recognized as legally married.
Ross Matthews, Director of Human Resources at Loyola, saw this policy as a positive improvement, one that is crucial for the Loyola community.
"The decision was important so that all employees and their spouses are treated with fairness under our policies," Matthews said.
M. Isabel Medina, Ferris Family Distinguished Professor of Law, said she is glad that Loyola responded in this way.
"I think it's great that the University reacted promptly to the U.S. Supreme Court's decision denying states power to treat same-sex couples differently than opposite sex-couples, and limiting the states' power to deny the right to marry to same-sex couples," Medina said.
Sara O'Doherty, digital filmmaking junior, said that including same-sex marriages in Loyola's benefits plan is something that should have been done a long time ago.
"I am very proud of Loyola for making the change and it is important that Loyola is showing their support for the LGBT community because the university has such a good name and reputation. Hopefully Loyola will inspire other institutions to do the same," O'Doherty said.
About the Writer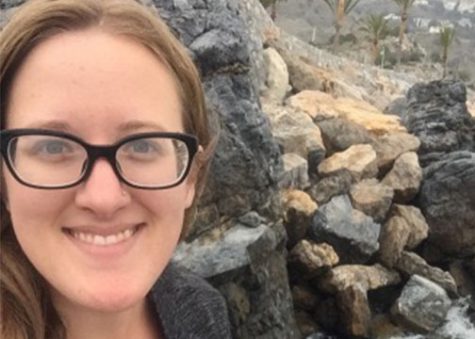 Jessica Molina, News Editor
Jessica is a mass communication senior with a concentration in public relations and a double major in Spanish language and culture. After working as a...