Wildes speaks out at SGA meeting
At the Nov. 18 SGA meeting, students were encouraged to attend and bring their concerns to the Rev. Kevin Wildes, S.J., university president, in a question-and-answer-style discussion.
The first question was in regards to Wildes' lack of campus involvement concerning the recent social issues. The student pointed out that just before the meeting, there was a protest on Tulane's campus and their university president was present and spoke during the event.
Wildes responded saying that promptly following the events, he released a public letter to the campus.
"If people have insights or ideas, I'm happy to hear them. Then as my job, I can figure out how to make those things happen," Wildes said.
Armani Eady, English writing and political science sophomore, brought up the issue of multicultural diversity and lack of options as far as clubs on campus. Eady compared this campus to that of Loyola Maryland, and their program that supports the culturally and racially diverse communities on their campus.
While Wildes does not currently have a plan for a similar structure, he asked specifics relating back to our campus and said that he wants to look for opportunities to grow.
Other concerns from students included Loyola's rising acceptance rate, the proposed budget cuts and the future of the new green space.
Danielle Carbonari, mass communication junior, brought up the lack of general involvement on campus by Wildes.
"I've been here for a year and a half, and this is my first time seeing you," Carbonari said. "Your presence is important."
Wildes said he lives in Carrollton Hall, and keeps his door open most evenings to welcome students and faculty in. In addition, when he is on campus, he tries to attend home basketball games.
Nathaniel Ryther, SGA president, invited Wildes to attend the next SGA Third Friday event.
About the Writer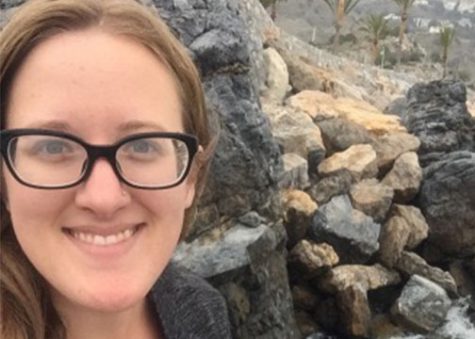 Jessica Molina, News Editor
Jessica is a mass communication senior with a concentration in public relations and a double major in Spanish language and culture. After working as a...