Students embrace different brands of ice cream in the Orleans Room
Hang on for a minute...we're trying to find some more stories you might like.
Returning from winter break, Loyola students were surprised to see that Blue Bunny and Edie's Ice Cream has permanently replaced Blue Bell ice creams in the Orleans Room, despite the ice cream being back on shelves in stores.
The change occurred after Blue Bell Creameries stunned ice cream lovers across the map with a series of recalls after listeria was discovered in some of the products during testing in 2015.
With students curious to know if Blue Bell will return to the Orleans Room, Phoebe Carriere-Cook, Sodexo general manager, said that currently, Blue Bell is only producing the retail version of their ice cream found in local grocery store chains and no longer producing the three-pound versions that were previously purchased for the OR.
"There has been no decision made to bring Blue Bell back even if it was available. Sodexo has strict guidelines in regards to purchasing and food safety compliance audits," Carriere-Cook said.
After Blue Bell redeemed themselves with shelving ice cream earlier this year that was supposedly free of bacteria, signs of listeria were found yet again at a Brenham, Texas plant.
While it was reported that listeria was not found in the area of the factory that produces the ice cream, many customers are still skeptical to purchase.
Julie Gauthier, visiting assistant professor of biological sciences, said that she would advise ice cream eaters to simply not purchase or consume Blue Bell to avoid getting sick.
"If the benefits outweigh the risks, then it would be okay to purchase, but this is not the case with Blue Bell," Gauthier said.
Gauthier said that consuming ice cream that may contain listeria could cause flu-like symptoms such as nausea and stomachache, and could cause very serious infection and even brain damage, especially in expecting mothers. Elderly and those with HIV could also suffer from it severely.
"Washing the ice cream won't kill it and keeping it for longer in the freezer definitely gives you a higher dose of the bacteria. That's why they tell you not to keep things such as unpasteurized foods in the fridge and freezer longer," Gauthier said.
While many students trust Blue Bell to take more precautions in the future, others disagree and don't plan to go back.
Stephanie Magid, psychology senior, said she won't be buying the ice cream for a while because she doesn't like the risks and accidents that could occur from eating the ice cream.
"I don't think I trust Blue Bell as a company. But I have faith in the Food and Drug Administration and other agencies that enforce health standards. If they say it's safe to be on the market, then sure, I'll assume it is," Magid said.
For now, everyone awaits to see if Blue Bell Creameries will clean up their act for good.
"The fact that they let it happen again makes me feel dreary about it returning. I think for now, just let things calm down, and if there are no more incidents for another year, then maybe bring it back," Gauthier said.
About the Writer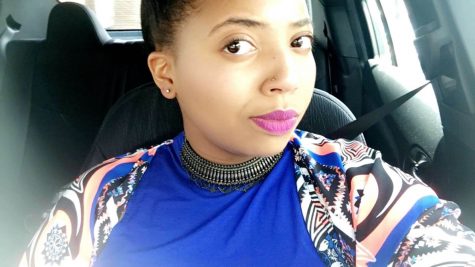 Chasity Pugh, Social Media Producer for Facebook and Instagram
Chasity is a mass communication major with a concentration in journalism and minor in African American studies. Prior to serving as Social Media Producer for...