Ignacio Volunteers Return from Jamaica Trip
For most students, the first weeks of January are usually spent in preparation for the upcoming semester. But junior Raymond Price was preparing for something he'd never done before. He was preparing to change a diaper.
"The trip challenged me to do things I've never done before," Price said. "I've never changed a baby's diaper or shaved somebody else or painted somebody's nails."
Price was one of twelve Ignacio Volunteers who returned from the Jamaica Winter Experience last week, after spending ten days immersed within the communities of Kingston, the island capital.
After nearly a year of preparation, the students flew from New Orleans on Jan. 8, leaving behind all electronics and jumping head-first into the Caribbean heat for over a week of service, reflection and immersion.
As Ignacio Volunteers, a program of the Office of Mission and Ministry, these students were exposed to an unseen side of Jamaica, a reality far from the advertised resorts.
Following the program's core values of service, solidarity, community and spirituality, the volunteers used their days not to vacation, but to help the people around them.
Heather Malveaux, the Coordinator of International Immersion Programs, organizes the Ignacio Volunteer Programs each year and witnessed firsthand the students' devotion to service.
"For the most part, it's about interaction," Malveaux said. "We live simply. No technology, no phone, no Internet; they leave all that behind."
Following a rigid schedule, the volunteers began every day at 8:30 a.m. and spent it at their choice of three different service sites.
While there was some time for sightseeing, the focus of the experience was the immersion of students into the strapped communities of Kingston.
"You would never know what's going on in Kingston unless you wanted to," Malveaux said. "It's clear that people live in deeply entrenched poverty. "
Throughout sprawling shantytowns, the Ignacio Volunteers immersed themselves in several different communities, cultivating relationships with orphaned children and ailing elderly folks alike.
At Mother Teresa's Home for the Destitute and Dying, the volunteers comforted the elderly, many of whom were homeless or had been abandoned by their families.
Despite the language barrier, with many of the locals speaking the native Jamaicans Patois, the volunteers were able to connect with the members at Mother Teresa's through warmth and friendliness.
For Mackenzie Hill, a sociology junior, these interactions held a profound effect.
"There's a language barrier, but you just touch their backs and rub their backs and they smile. It's like they're kids again. They sing to you," Hill said.
Kids were also a large focus for the volunteers. At the Riverton City Early Education Centre, a pre-primary school built upon the old Kingston garbage dump, they served as teaching assistants to young children.
At the Bethlehem Home, an orphanage for severely mentally and physically disabled children, the volunteers were not only teachers, but storytellers, listeners and playmates as well.
The Ignacio Volunteers ended the Jamaica Winter Experience with a day of rest and relaxation at the beach.
After extensive fundraising, preparing and service, the volunteers are in the midst of their final reflection process, and they await a ceremony for friends and family. For more details on the program, visit the Mission and Ministry page on the university website.
As for Price, while he may be back on the mainland, his Jamaica experience has left a powerful impression.
"It gets addicting knowing that you can bring joy to somebody's life," he said. You're never going to forget that. They're never going to forget that."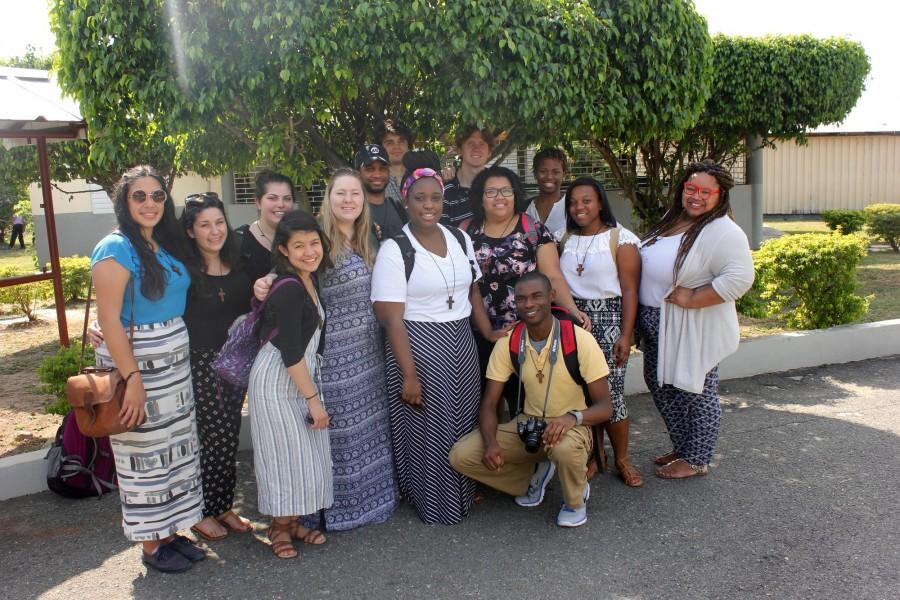 About the Writer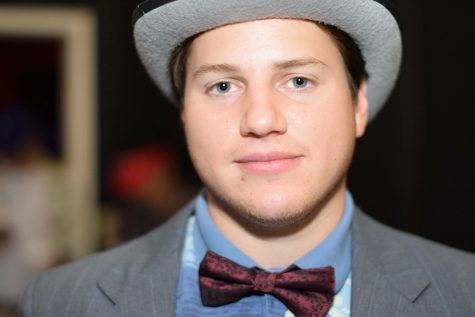 Seán Brennan, Opinion and Editorial Editor
Seán Brennan is a junior at Loyola pursuing his degree in mass communication. Besides acting as the opinion editor for The Maroon, he is also a writing...