SGA pays for that
To encourage students to pursue advanced degrees, the Student Government Association allocates some money each year to reimburse students for graduate entrance exams, though many students already know about the program.
Ryan Stanford, SGA director of finance, said the program was started to help students achieve their goals.
"SGA decided to reimburse students because attending graduate school allows students to gain additional knowledge and experience needed in today's workforce," Stanford said.
Loyola takes the graduate school preparatory nature of liberal arts schools a step further with SGA's graduate exam reimbursement service. However, many students do not take advantage of this service.
"During the fall semester, 35 percent of the reimbursement budget was allocated," Stanford said.
Yunuen Borja, psychology senior, said she believes SGA offers good services that most people do not know about like the fee reimbursement, blue books and scantrons.
"I don't get involved too much with SGA. However, I think SGA has a problem that many other organizations have which is low student involvement which limits its effect. SGA is a government so the more the people participate the more services it will provide," Borja said.
Borja took the Medical College Admission Test in April 2015, and attempted to submit a request for reimbursement with SGA.
"I just went past the deadline to turn in the paperwork. It was sort of confusing to get to," Borja said.
The finance committee reviews and votes each week on allocation requests from students.
"The allocation guidelines, posted on SGA's Orgsync portal, explain in further detail how to submit a request and the rules that need to be followed," Stanford said.
The finance committee makes sure all documentation is there, so students can be reimbursed.
Courtney Williams, SGA adviser, said SGA encourages students to submit their documentation including receipts on Orgsync within 10 days of purchase or no later than 30 days during the academic year because of university policy.
"It takes about five to seven days after the finance approval for students to receive reimbursement," Williams said.
For more than six years, SGA has reimbursed students for graduate exam fees and software purchases.
Williams said SGA may reimburse students for graduate exam books and prep courses, if students advocate for that.
"Everything SGA does is based on student feedback, they didn't wake up one day and say 'let's reimburse students.' It comes from students talking to their senators," Williams said.
In addition, SGA provides funding to students and Loyola organizations for conferences, programs, service and club sports. SGA documented everything they provide allocation for in Loyola's student handbook.
"They can definitely take some steps to advertise it more," Williams said.
About the Writer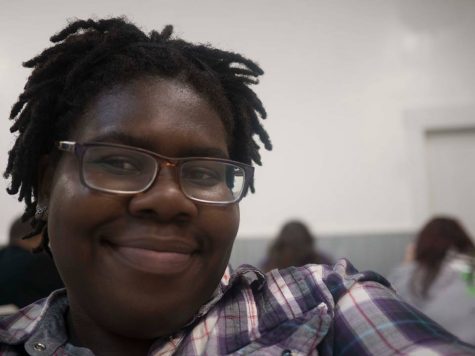 Alliciyia George, Video Producer
Alliciyia George is the Video Producer for The Maroon and Maroon Minute. Previously, she worked at The Maroon as Senior Staff Photographer and as a contributing...