College of Business launches code academy
Loyola's pilot coding program seeks to bridge the gap between a liberal arts or business degree and careers in web development.
The College of Business' Center of Entrepreneurship and Community Development hopes to help graduating seniors become more marketable through creating a summer-long coding program.
Katie McCrery, program manager for the Center of Entrepreneurship and Community Development, said the program will begin sometime after May 2016. She said the growing demand for people with these skills is what prompted the program to begin.
"The Greater New Orleans region especially has invested in economic clusters in entrepreneurship, technology and innovation without a corresponding investment by local universities in growing the corresponding talent pool," McCrery said.
This program will be available to post-grad students, regardless of what degree they earned.
"Anyone can learn how to code, no matter what their background is, and coding skills can be used in any field," McCrery said.
For people in New Orleans, those with jobs in the well-funded tech sector have far more stability and much more money than those in other fields, according to wired.com.
"As the influence of software expands, its workforce hails increasingly from an increasingly diverse set of backgrounds. The ability to make technology, or "code" has become a critical and impactful enabling tool across disciplines. Coding skills are rapidly becoming a precondition of success in business and the 21st-century workforce," McCrery said.
About the Writer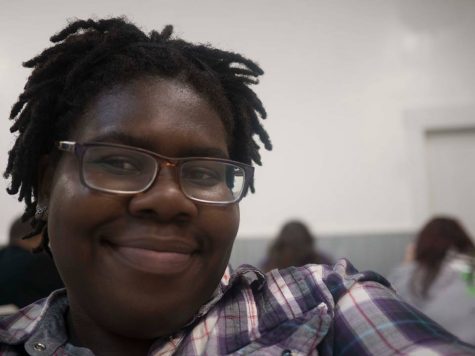 Alliciyia George, Video Producer
Alliciyia George is the Video Producer for The Maroon and Maroon Minute. Previously, she worked at The Maroon as Senior Staff Photographer and as a contributing...