Residential life enacts new policies
Hang on for a minute...we're trying to find some more stories you might like.
This semester, Loyola University's Residential Life team is making changes to its policies regarding residence hall staff hours and visitation policies for guests.
Residential Life implemented a guest registration requirement for students hosting a guest for more than one night. Under the new policy, hosts are required to request written or electronic permission from a residential life professional staff member for any guest staying more than one consecutive night. Residents must complete the form at least 24 hours before their guest arrives.
In addition to new visitation policies, Residential Life made adjustments to its employees' work schedules.
In previous semesters, desk assistants have worked shifts in two-hour increments, with the exception of the 1-5 a.m. shift. Now, each shift is a minimum of four hours. According to Amy Boyle, Residential Life Director, the policy change was due to the fact that two-hour shifts often caused mistakes, including missed or late shifts.
While the residential life team enacted the policy in order to promote consistency at the building desks, the change might have an opposite effect.
Several desk assistants are rumored to have quit their jobs now that shifts are longer and the registration process is more complicated. This could be contributing to difficulties in staffing the front desks of residence halls, as the desks were empty frequently this past weekend. Boyle did not respond when asked if she could confirm the rumors and provide a number of how many desk assistants are working this semester compared to previous semesters.
Jack Niemeyer, advertising senior, has been a desk assistant at Loyola for over a year. Last year, he worked in Cabra Hall on Loyola's Broadway campus, and he now works in Biever Hall, the freshman residence hall. Niemeyer said the prolonged shifts make it more difficult for desk assistants to create a work schedule around their classes.
"Since shifts are now four hours long, I can't work before and after classes," Niemeyer said. "Before I was able to work 20 hours a week easily. We're struggling to find students who are able to work during school hours."
English junior Leah Shain lives in Carrollton Hall. In response to the new registration system requirements, Shain said she believes the Residential Life team had good intentions but that they have been ineffective because enforcement has been weak and unclear. However, she said she is not bothered that the Carrollton desk has been empty.
"I understand why it's important to have DA's in dorms," Shain said. "I understand they're there for our safety, but honestly, the fact that DA's have only been at the desk half the time has only affected my ability to get toilet paper."
In an email to The Maroon Aug. 28, Boyle said Residential Life tried to ensure the desks were fully staffed during the first weekend of the school year, but gaps remained. According to Boyle, Residential Life decided to fully staff first-year residence halls and allow inevitable gaps in upperclassmen halls. The team requested increased presence of the Loyola Police Department in those areas to supply greater safety.
"We are currently working with our desk teams to shuffle schedules and will focus coverage in each building from 8 p.m. to 4 a.m. each night until we have trained and staffed our new employees over the next week," Boyle said in the email.
"We can and should do better," she added.

About the Writer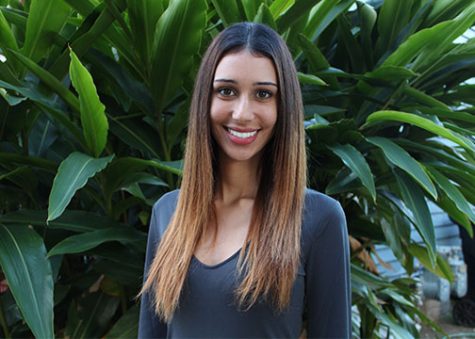 Haley Pegg, Senior Staff Writer
Haley Pegg is finishing up her final few credits at Loyola as a part-time journalism and marketing senior. Spring 2017 will be her second semester serving...