Chi Alpha helps flooded church in Baton Rouge
Hang on for a minute...we're trying to find some more stories you might like.
In the aftermath of the recent flooding in southern Louisiana, a Christian organization rooted at Loyola decided to lend a helping hand.
When Pastor Rick Sullivan learned that his church, Faith Worship Center in Baton Rouge, was under 6 feet of water, he was devastated.
"My father and I have been at the church for 33 years and we never had any water. So my initial reaction was a state of shock," Sullivan said.
Joshua Byrd A'16 now works for Chi Alpha. He said that when he initially found out about the flooding in Baton Rouge he knew something horrible had happened.
"To see so many people having lost everything was truly heartbreaking," Byrd said.
Desiree Robinson, music composition junior, was also in awe when she found out about the flooding.
"All I could hope once I realized how serious it was, was that no one died," Robinson said.
Dedicated to faith, community and action, Chi Alpha Christian Fellowship reached out to Sullivan to see if he needed any help.
"90 percent of the congregation lost their homes and cars so there was no one in the church I could call for assistance. That's when Chi Alpha coordinated their efforts to help," Sullivan said.
The group worked together to pull up carpet, sweep out mud and debris and threw out several things that could no longer be used.
"When I went to Baton Rouge to volunteer and I saw all the devastation, I realized how unbelievable it actually really was," Byrd said.
Byrd and Robinson were two of ten Chi Alpha members who helped Sullivan to clean out his church.
"Having grown up in church, this really hit home for me. I can't imagine losing the place that I've worshipped at for so long," Byrd said.
With active chapters at Tulane, Loyola, Xavier and UNO, Chi Alpha gathers not only for fun but for friendship and most importantly, service.
Both Byrd and Robinson joined Chi Alpha their freshman years at Loyola. They say that Chi Alpha has provided them with a community.
"Once I got to meet Loyola's Chi Alpha community, I realized that it was what God really wanted me to find while here," Robinson said.
Byrd said that the organization has provided him with a community in the most loving and intentional way.
"Now that I'm working for Chi Alpha I get a chance to do the same thing for others," Byrd said.
About the Writer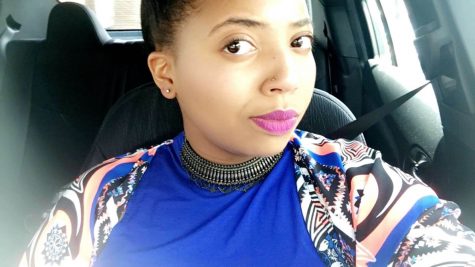 Chasity Pugh, Social Media Producer for Facebook and Instagram
Chasity is a mass communication major with a concentration in journalism and minor in African American studies. Prior to serving as Social Media Producer for...