10 percent of Congress attended Jesuit colleges
Congress just got a little more Ignatian.
Fully 10 percent of the 115th U.S. Congress, which convened Jan. 3, attended a Jesuit college or university, according to a press release from the Association of Jesuit Colleges and Universities.
These 56 members mark an increase from the last Congress' 50 Jesuit-educated members. The newcomers include history-makers like Sen. Catherine Cortez Masto, D-NV, a Gonzaga University graduate who is the first Latina in the Senate.
U.S. Rep. Stephanie Murphy, D-FL, a Georgetown alumna, became the first Vietnamese-American woman in Congress with her election to the House last year, and U.S. Rep. Pramila Jayapal, D-WA, also from Georgetown, is the first Indian-American woman in the House of Representatives.
The Jesuit college alumni in Congress include 15 Republicans and 41 Democrats.
The minority whips in both the Senate and the House are Jesuit alumni: Sen. Richard Durbin, D-IL, and Rep. Steny Hoyer, D-MD, are both Georgetown alumni.
Plus, the House Chaplain is a Jesuit. The Rev. Patrick Conroy, S.J., a Gonzaga alumnus, will continue in that position for the next two years.
There are 13 different Jesuit institutions with alumni in Congress, though Loyola University New Orleans isn't on that list.
These numbers don't include alumni from Jesuit high schools, though the Association of Jesuit Colleges and Universities says there are many. One notable example is Sen. Tim Kaine, D-VA, the former Democratic candidate for vice president and an alumnus of Rockhurst High School in Kansas City, Missouri.
About the Writer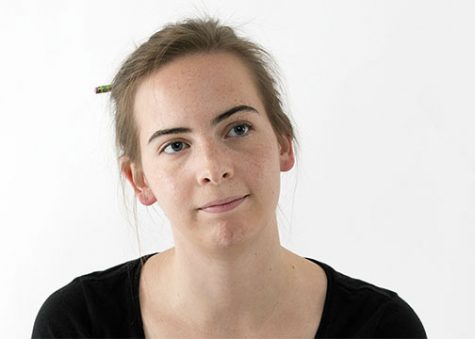 Colleen Dulle, Religion Editor
Colleen is a French and mass communication double-major with a concentration in journalism, minoring in Catholic studies and medieval studies.  Before...