Jesuit hosts health care protest in cemetery
No signs were allowed and there was no shouting.
Instead, the group quietly prayed together and told stories of how having health insurance had affected them.
On Jan. 28, several dozen people gathered in Lafayette Cemetery to mourn the possible repeal of former President Obama's health care bill and the scaling back of Medicaid.
Sara Magana, a single mother, explained how she had to choose between refilling her asthma medication and buying healthy food for her daughter before the Affordable Care Act.
Jacqueline Brubaker, another speaker, said she had only been able to afford her skin cancer treatments because of her prize money from winning the game show "Wheel of Fortune."
"Americans should not have to go on a game show to have to pay their medical bills," Brubaker said.
Alaina Comeaux, another of the speakers, explained how one medication she takes for Crohn's disease every six weeks costs thousands of dollars.
"Before the ACA was passed, I kind of saw age 25 as a death sentence, because I knew at that point coverage would become very difficult to get, and I might not be able to afford my expenses," Comeaux, 27, said.
Comeaux said that with the Affordable Care Act, she no longer had to worry about exceeding a lifetime maximum or being denied insurance because of a pre-existing condition.
"I felt like I finally had a future when the ACA was passed," Comeaux said. "It's pretty terrifying to think about it being repealed."
Three local groups organized the protest: the Jesuit Social Research Institute, the Gulf Coast Center for Law and Policy and the Progressive Social Network of Greater New Orleans.
The Affordable Care Act is currently still in effect, though President Donald Trump and Republican lawmakers have said they will repeal the law and replace it with an alternative, though no plans for the replacement have been released.
The Rev. Fred Kammer, S.J., director of the Jesuit Social Research Institute, said that lawmakers need a replacement before repealing the health care law.
"We cannot afford to have politicians in Washington put lives in danger while they debate a replacement for the ACA," Kammer said.
The protest also drew some negative attention on Facebook for its location in a cemetery, which some saw as disrespectful.
"We came to a cemetery because of the fear of deaths being caused by the removal of health care," Kammer said
During the funeral, tourists at the cemetery walked quietly around the protest group.
Kammer said the Harvard School of Public Health estimates that because of Medicaid expansion in Louisiana, 800 lives were saved last year.
"The inverse is likely to be true, then. If we take full Medicaid coverage away from 385,000 Louisianans, there's going to be premature and unnecessary death among people in Louisiana," Kammer said. "The Affordable Care Act is not perfect, but it is saving lives."
One woman attending was Mary Margaret Gleason, a pediatrician and child psychologist.
Gleason said she came to the protest because she wants her patients' parents to have access to health care for conditions such as postpartum depression.
"We know that parent well-being is an incredibly important influence on how children develop in terms of school readiness, in terms of emotional regulation and overall well-being," Gleason said. "So with ACA, I've seen children do better because their parents were able to get treatment."
---
About the Writer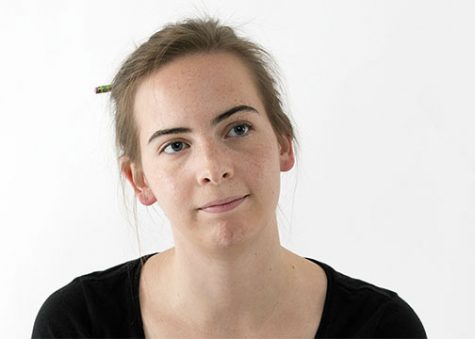 Colleen Dulle, Religion Editor
Colleen is a French and mass communication double-major with a concentration in journalism, minoring in Catholic studies and medieval studies.  Before...