Locals stand against Trump's immigration and travel ban
Mummi Ibrahim, who has lived legally in the United States for more than 20 years, practices law, pays taxes and is a contributing member of her community, is now one of the millions of people targeted by President Donald Trump's executive order he issued Friday.
Because she was born in Sudan, her parents, who were traveling to Sudan and had her there, she is Sudanese. Trump has issued a travel ban that barres entry from all travelers from seven Muslim-majority countries: Iraq, Iran, Libya, Yemen, Syria, Somalia and Sudan.
The restrictions included permanent residents, travelers who have already attained legal immigration status and an indefinite ban on Syrian refugees. The order also demands that the state department prioritize "refugee claims made by individuals on the basis of religious-based persecution, provided that the religion of the individual is a minority religion in the individual's country of nationality."
On Monday, Jan 30., members of the New Orleans Palestine Solidarity Committee, alongside opponents of executive order, held a press conference in front of New Orleans City Hall to show support for people like Ibrahim and declared a list of demands to local, state and federal government to make New Orleans more of a sanctuary city. Ibrahim is one of the speakers who talked about her concerns and fears at the event.
Saira Mehmood, the committee organizer, called on city officials to refuse increased cooperation with the federal government that would enlist city, parish and state law enforcement to follow Trump's immigration ban.
"Engaging in immigration enforcement does not promote local community safety and makes local governments and agencies complicit in ICE's abusive practices," Mehmood said.
Mehmood went on to say that cooperation would lead to discriminatory practices.
Jason Williams, city council councilman-at-large spoke at the event as well and said that the executive order was President Trump's idea of "Making America Great Again," a more racist and xenophobic America.
New Orleans Mayor Mitch Landrieu issued a press release on Monday and said, "protecting America must always be our top priority, but the President's executive order in un American, un-Christian and will not make us safer."
Although New Orleans officials rejected the label of sanctuary city in November, Landrieu's statement assured that New Orleans will remain a "welcoming city because [New Orleanians] know that our diversity is a strength. [New Orleanians] also know all too well what it feels like to seek shelter and refuge in a place that is not your home."
However, on Jan 25., President Trump signed an executive order saying that federal funding will be cut from cities that "fail to comply with applicable Federal law."
The New Orleans Palestine Solidarity Committee and the New Orleans chapter of Jewish Voice for Peace have co-sponored an "Emergency Week of Action for Muslims, Refugees and Undocumented Immigrants," which began with the press conference Monday.
To Ibrahim and other residents like her, despite their national origin, citizenship status or faith, America is home, which is why local officials like Williams and Landrieu, who have made commitments to protect them.
About the Contributor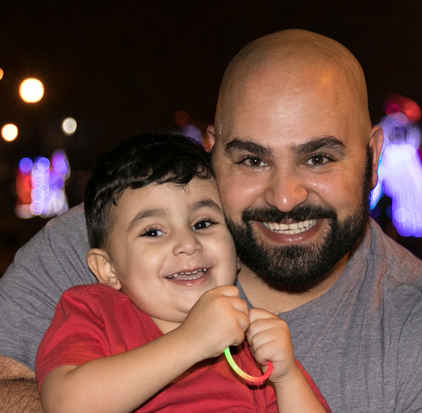 Osama Ayyad, Photo Editor
Pursuing journalism and political science degrees at Loyola New Orleans, Osama Ayyad enjoys photojournalism, international relations, and politics, and...