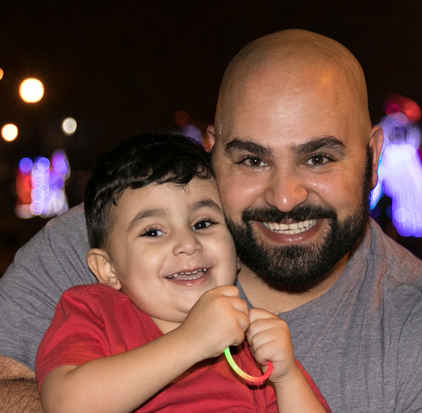 Pursuing journalism and political science degrees at Loyola New Orleans, Osama Ayyad enjoys photojournalism, international relations, and politics, and military action. The New Orleans native and Army veteran likes to talk about history, current events, and his three-year-old son, Dean.
Osama looks forward to reporting news from active war zones in the Middle-East and elsewhere, embedding with military action groups, or other dangerous but necessary assignments.
Adding broadcast news experience to his Army taught photojournalism skills, Osama plans on being familiar with most forms of news and all the roles necessary to deliver them.
Fluent in Modern Standard, Levantine, and Egyptian Arabic, Osama is familiar with Middle-Eastern and Muslim cultures, practices, and history.
In his free time, Osama reads non-fiction, plays Destiny, and watches the West Wing.
Contact:
[email protected]
Osama Ayyad, Photo Editor
Jan 25, 2020

Opinion: Judge foreign policy based on the policy, not the man

(Story)

Sep 14, 2018

The Wolf horoscopes for the soul

(Story)

Mar 03, 2018

Ad Team works on their annual campaign

(Media)

Dec 10, 2017

Opinion: Students should embrace a 4-day school week

(Story)

Nov 02, 2017

Golf team following through on goals

(Media)

Sep 06, 2017

Golf team aiming high in new season

(Media)

Apr 25, 2017

Men's golf team breaks Loyola records at SSAC Championship

(Media)

Apr 05, 2017

Women's golf takes 7th and men's take 15th in the Golfweek NAIA Spring Invite

(Media)

Mar 24, 2017

Greek Week rocks out with Airband performance

(Media)

Feb 21, 2017

Golf teams come in sixth in the Claude Jacobs Invitational

(Media)

Feb 14, 2017

Protesters respond to pro-Planned Parenthood rally

(Story/Media)

Feb 09, 2017

Golf team's preparation for spring season is in full swing

(Media)

Feb 09, 2017

Activists to host 'Black liberation in the Time of Trump' panel

(Story/Media)

Feb 08, 2017

New Orleans East comes together following devastation

(Story)

Jan 31, 2017

Locals stand against Trump's immigration and travel ban

(Story)

Jan 30, 2017

Locals stand with victims of Trump's "Muslim Ban"

(Story)

Dec 10, 2016

LUNA Fête lights up New Orleans for the holidays

(Media)