Loyola rekindles rapper's passion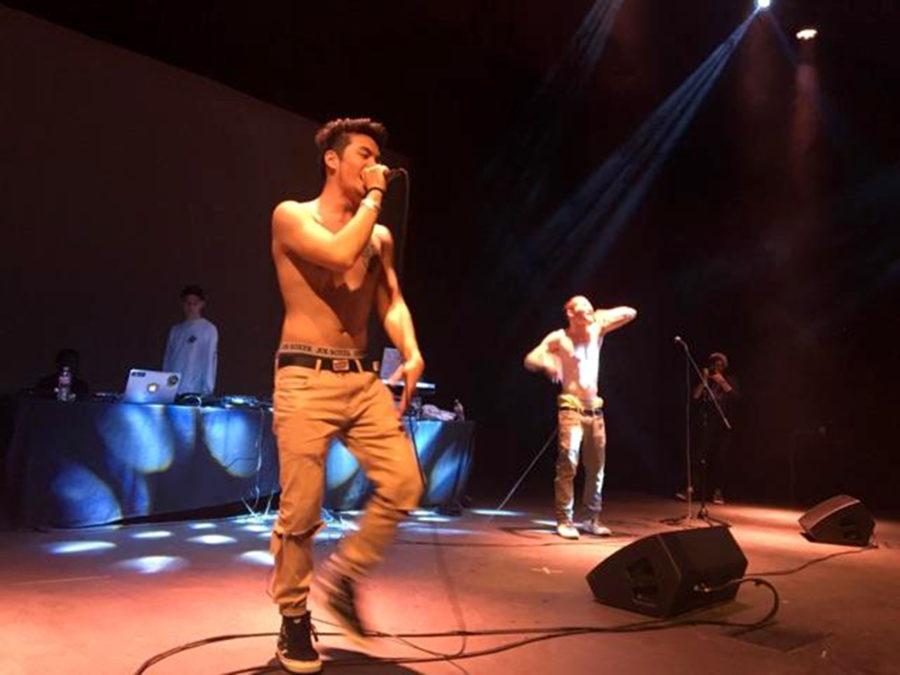 After Loyola sparked his interest in making music, a rapper from the Westbank of New Orleans has reunited with a peer to release a new collaborative project as a duo.
Dominick Bioc, music industry junior, originally came to Loyola to become an audio engineer, but his plans changed at least three months into the academic calendar. As he was learning to be an engineer and was surrounded by music artists, he couldn't resist returning to rhyming and rapping.
Growing up listening to 90's hip-hop artists such as Andre 3000 and Method Man, Bioc started rapping at 13 before going on hiatus at 16 after releasing his first mixtape. Restarting his rapping career, Bioc re-connected with fellow Westbank native Robbie Heindel. His project "Romo," first began when Bioc chose to manage Heindel for a music industries project.
"When we went into the studio, just seeing him record, I was like, 'this is sick—I want to do all of this and not just engineer,'" Bioc said. "I wanted to be the artist."
Bioc was back to writing lyrics by this point, using Loyola's studio as his creative outlet.
Under the name "YDS (Young Death Stroke)," Bioc and the hip-hop quartet "Besvibes" were able to record with the better equipment available on campus.
Bioc has since released another mixtape, an EP, and then his first album in 2016 titled "Death of YDS."
"I believe it was the first full body of work that was well thought out and had a concept, that was really worked on as an album, Bioc said.
Bioc described how having access to both Loyola's studio and his own home studio helped him grow as an artist
"There was definitely a benefit to using both studios because the more I used both facilities the more I learned about becoming better at my craft and using the equipment to my full potential. Being at Loyola definitely was the spark to all of it, like the spark to just make me want to use this home studio until I felt comfortable enough to use Loyola's."
Bioc and Heindel performed as the duo "BesForever" at The Carver Theater on Feb. 25. DJ Alex Kenny said he wanted to give the two and their collective some exposure, after they did the same for him, when a "Besvibes" member threw a show that Kenny ended up DJing the whole night for. "BesForever" performed more songs from their upcoming self-titled project than their own individual works.
Bioc believes that this upcoming project with Heindel will solidify the two as a duo.
"As far as Romo and I's collaborative project, I would say it's like a kind of turning point in our careers," Bioc said. "We believe that this project could become so successful and our chemistry on it could become so good to the point that we want to make "BesForever" almost a permanent thing, and we'll put our solo projects as kind of feature releases from us."
Bioc and Heindel said their collaborative project "BesForever" will be released by the end of March 2017.
About the Writer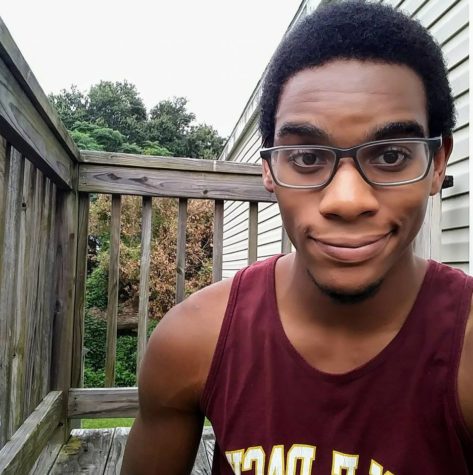 Jamal Melancon, Senior Staff Writer
Jamal is a mass communication senior with a focus in journalism. Before serving on The Maroon as the Senior Staff Writer, Jamal worked as the Worldview...