The Definitive Rating of Uptown Coffeehouses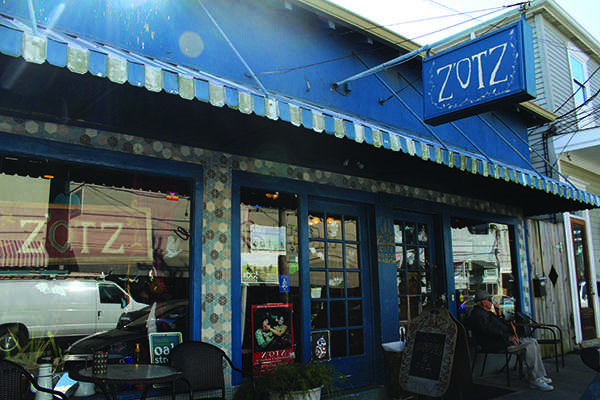 As a Loyola senior and longtime caffeine addict, I've spent the last four years seeking out the best coffee Uptown. Along the way, I've learned that not every great coffeehouse has great coffee, and the best coffee is sometimes found in lackluster cafes. Now I'm sharing my wisdom with you, dear reader: here is my definitive rating of Uptown coffeehouses by ambiance and coffee quality.
Hey! Cafe
Coffee: A
Ambiance: B
Hey! Cafe has some of the best coffee in New Orleans. While it's a far trek to Magazine and Napoleon, this coffeehouse has friendly baristas and plenty of quiet nooks for studying, plus a sprinkle of funky local art. If you want the coffee without the hike, pick up a cup of Hey! Cafe's excellent coffee at Humble Bagel on Freret.
Cafe Luna
Coffee: A
Ambiance: A
Cafe Luna strikes the perfect balance of delicious coffee and charming decor. Situated in a repurposed shotgun house on Nashville at Magazine, Café Luna oozes sweetness with its bright pastel rooms, sunlit front porch, local paintings and quiet indie-folk Pandora station. The food is a little pricey, so opt for a cup of Instagrammable latte art and settle down with a friend in the front room or with a book in the quiet study area in the back.
Manhattan Jack
Coffee: A
Ambiance: B
Manhattan Jack is a modern coffee shop that feels like something out of—you guessed it—the Big Apple. It features a rotating art collection, a peaceful courtyard and a playlist of loud instrumental funk. The shop, nestled next to Creole Creamery, used to be a hidden gem, but since it's grown more popular, the staff has decided not to offer WiFi on Saturdays or Sundays until 1 p.m. Ugh. Still, the coffee is excellent—you'll just want to opt for carry-out on the weekends.
Mojo Coffee House
Coffee: B
Ambiance: D
Full disclosure: I can't stand this place, though I always see Loyola kids studying here. Mojo has a good selection of above-average coffee and great sandwiches, but they're always out of ingredients and the place has about as much character as your typical Starbucks, with its "reclaimed" wood tables and chalkboard menus. If that's what you're looking for, why not save yourself the walk and study at the Starbucks on campus?
Neutral Ground Coffeehouse
Coffee: F
Ambiance: A
With walls covered in Mississippi driftwood, the Neutral Ground has been a Mecca of folk music for over 100 years. It's only open at night, so settle yourself at the picnic table in the back to knock out some homework or snuggle up on one of the couches near the stage to get—as the sign says—"unwound at the Neutral Ground." Bonus: if you show up on the third Saturday of the month, you'll be treated to short live sets by Loyola's music industry students. Just don't get their truly offensive coffee; tip the musicians instead.
Rook Cafe
Coffee: C
Ambiance: D
Rook's an OK place to go if you're just looking for some quiet, or, more likely, if all the tables at Mojo are full. The place really has no personality, and the coffee is nothing to call home about, but hey, sometimes what you need is a place with no distractions. Bonus: one time when I was there, the barista played Fleetwood Mac's entire "Rumours" album. Four for you, barista. You go, barista.
Rue de la Course
Coffee: C
Ambiance: C
While Rue de la Course's coffee is exceedingly average, the cafe gains major points for its beautiful high ceilings and classical playlist—it's the perfect place to buckle down and study, plus you can make some killer Insta posts on your breaks. If you want to chat with a friend, hit up one of the outdoor tables and enjoy the view of Oak Street and St. Charles Avenue. The downside: Rue's baristas are as pretentious as their Mozart Muzak and their service is slow even for New Orleans. Be ye warned.
Zotz
Coffee: D
Ambiance: A
Zotz is a perfect cafe for any kind of meeting or study session—if you don't mind disembodied mannequins and an eclectic music selection that can jump from Scottish bagpipes to hardcore rock to Portuguese jazz in a matter of minutes. Zotz features small tables for working, a shaded courtyard where you can multitask (i.e. smoke and study), and some cozy couches up front (next to the aforementioned mannequin). The baristas are eccentric and always happy to see you, plus they play Bob Ross videos for the people in line.
About the Writer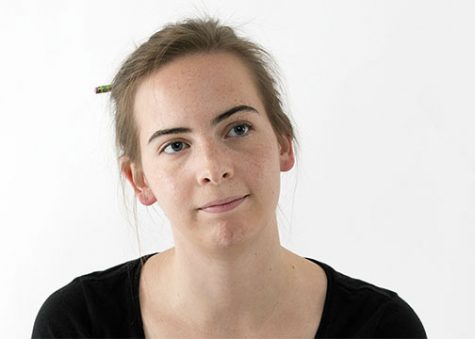 Colleen Dulle, Religion Editor
Colleen is a French and mass communication double-major with a concentration in journalism, minoring in Catholic studies and medieval studies.  Before...