Loyola rap duo finish new project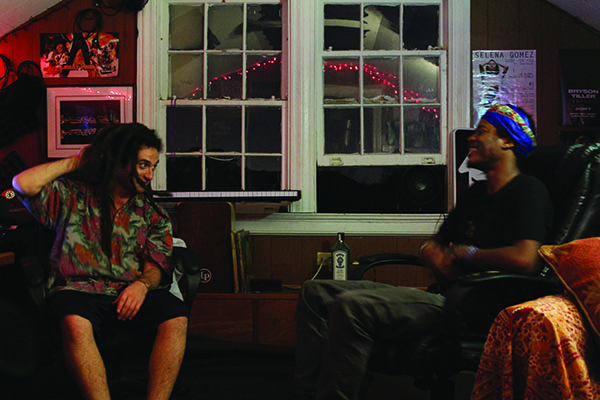 Before departing Loyola in 2016, both music industry alumni Austin Rapbaum and Michael Duckworth retreated to Rapbaum's studio to create Duckworth's project "IUSEDTOSPEAKTOGOD".
Using his rapper name Mike Hazel, "IUSEDTOSPEAKTOGOD" follows Duckworth's life with a theme of spiritual homesickness, in which he relearned to trust God through chance encounters with others.
"I used to be in that realm where I really knew things were going to be OK no matter what. I used to look at life as a test, but I stopped thinking like that once I left my environment," Duckworth said.
For an extended time, music was often one of the only things that could make Duckworth feel better. Rapbaum, who started his own studio, Soul Sonix, in Uptown New Orleans with former student Joshua Gotoy, asked Duckworth if he would like his next recorded project to be with his studio. Rapbaum said his skills working in a recording studio developed during his time at Loyola, where he was able to hone his passion.
"If I hadn't gotten my hands on that gear and everything, I don't think I would've been able to make the leap that I ended up making," Rapbaum said.
Rapbaum became involved as a freshman with the Vital Sounds Recording Studio at Loyola, and through booking sessions there, he met Duckworth, who he immediately became interested in due to Duckworth's rhyming style.
"I've grown and listened to him more and more, and his metaphors and his internal conversations within his songs, certain songs especially, really stick out to me," Rapbaum said.
Rapbaum said Duckworth has become one of his favorite artists he listens to and that he sees a bright future in music for both Duckworth and himself.
Rapbaum thought Loyola as well as New Orleans contained many of the right people for him to meet and work with musically, like Gotoy, who he thought was the most talented student engineer during his time at school and who he would later start a recording studio with.
"I had probably worked with Josh for like four or five thousand hours at this point, for over four years, almost every single day. Although he's very unique in his style, my style began to mirror his in ways. Because not only was I spending so much time with him, but I was learning so much from him, as well," Rapbaum said.
In Rapbaum's final semester at Loyola, Duckworth said that they reminded themselves that they have the potential to be professionals. The two found themselves at the edge of school and wanting to record ambitious music.
"When it got to the point that I was finishing up school and trying to take Soul Sonix more seriously, I knew that I wanted to extend some time to somebody who would not only would make the most use of it and make something really amazing with it," Rapbaum said.
About the Writer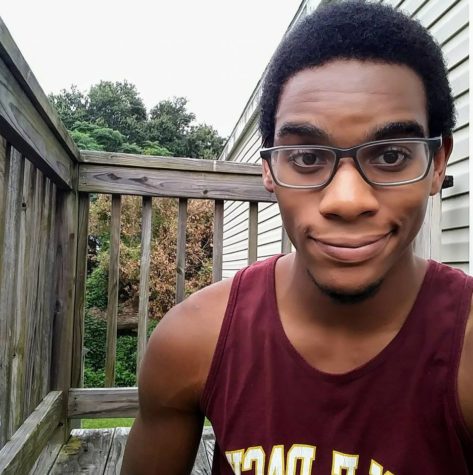 Jamal Melancon, Senior Staff Writer
Jamal is a mass communication senior with a focus in journalism. Before serving on The Maroon as the Senior Staff Writer, Jamal worked as the Worldview...