Loyola professor creates TV show
Theater professor Ann Mahoney has already made herself a name with roles in hit shows like "The Walking Dead." This time, she has a dream for her own show with a powerful message, funded by Indiegogo.
Mahoney's show, "Preachin' to the Choir," is a project that is written, produced and starred in by Ann Mahoney. The show touches on Christian topics that help spur faith-based thought and debate while also starring a female lead with the average American body.
Mahoney said the state of Hollywood and the modern Christian media inspired her to create the show.
"There is a belief in Hollywood right now that shows about faith can only be one of two things: very, very conservative shows about Christians or shows that condemn those who use faith as a cover to do terrible things," Mahoney said. "There is another belief in Hollywood that no one wants to see a woman over a size eight as the true love interest and star of a show — unless the show specifically comments on the actress's weight, or makes her the butt of the joke."
With her show, she wants to showcase a lead actress with an average body type.
"People want to see a woman who is the size of the average American woman as the star of a show, the love interest, and have her just be," Mahoney said. "Without making fun of her, without making her the butt of the joke, and in our show she actually loves her body and is very confident."
Mahoney said she used Indiegogo to fund her project to show that it has an audience.
"The Indiegogo campaign is my way of showing potential networks who might be interested in picking up the show that there is indeed an audience for it. If I can raise $100,000 from lots of supporters, that shows what I am doing is important and necessary," Mahoney said.
Mahoney plans on using the show to discuss homosexuality, celibacy and pressure on women to remain pure.
"I already have one distributor interested in the show, should we not get traction from the networks and streaming services we will pitch to. Time is key. We want to be in production on the season by March at the latest, so I need all the help I can get," Mahoney said.
With possible production in the near future, Mahoney wants the audience to take to heart one thing when watching her show: grace.
"We need more grace," Mahoney said. "The whole point of Christianity as Jesus defined it was grace. I find so much of what we see and hear about Christians in media is profoundly lacking in grace. I think we take ourselves way too seriously."
Amanda Alch, theater arts senior, is excited to see what the show can offer.
"I think the show is empowering and insightful. I love that Ann is tackling body positivity in this unique format," Alch said.
Indiegogo campaign for "Preachin' to the Choir" will last until Dec. 9.
About the Contributors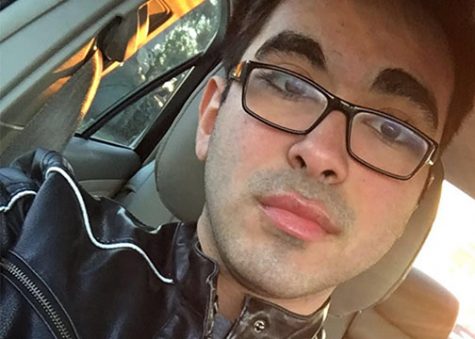 Andres Fuentes, Staff Writer
Andres Fuentes is in his first year at Loyola and serves as Sports Editor for The Maroon. He has previously served as Assistant Sports Editor. As a native...