Ad Team works on their annual campaign
Students interested in marketing and advertising have an opportunity to engage in real-world creative planning and management with the Loyola Ad Team.
Sponsored by the American Advertising Federation, the Ad Team competes every spring in the National Student Advertising Competition.
"Ad Team is probably the best thing to happen to me in mass comm," said mass communication junior Kathryn Kimery, account executive of Loyola's Ad Team.
Ad Team has around 17 to 18 student members, and it is mostly student-run with the guidance of faculty advisors Michelle Clarke Payne and Edward Schneider.
"Everything we create, produce and research is based off of students' efforts," Kimery said.
Each year the team is given a client by the American Advertising Federation. They create a marketing campaign plan for the client centered around a specific given objective. Past clients include Toyota, Visa and Pizza Hut among others.
They then present their campaign at a regional competition. This year, the team will be going to Jackson, Mississippi in April to compete.
The Ad Team's client this year is Ocean Spray, and the goal is to market Ocean Spray's products to millennials.
"We build the campaign around those objectives," Kimery said.
The first semester of the year, the Ad Team researches their client.
"We do everything we can to get enough information to make a fully informed creative decision," said Kimery.
This semester, they will make a plans book which will include their plan for the entire campaign. They also put together a 20-minute presentation. The campaign will be presented at the competition and the judges will decide the winner by considering both their plans book and presentation.
Last year, the Ad Team won second place in the regional competition for their campaign for Tai Pei Frozen Foods.
"This year we are hoping to win. I think everything is going pretty well," Kimery said.
Though the Ad Team consists of mostly mass communication students, it is open to all majors.
"It's not just open to advertising majors because there's so much you can do," said mass communication sophomore Ryan Satre, who is a second-year Ad Team member.
"It's crazy how much I learned," Satre said.
To join the Ad Team, potential members must submit a resume and cover letter. They must also be interviewed by the team.
The Ad Team meets three or four times a week. However, being on the Ad Team counts as a three-credit class and, for juniors and seniors, it can count as a capstone class according to Satre.
"It's really a comprehensive learning experience because it's not just about facts. It's about personal and professional growth," Kimery said.
About the Contributor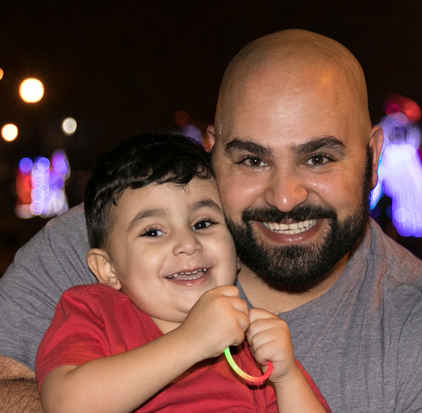 Osama Ayyad, Photo Editor
Pursuing journalism and political science degrees at Loyola New Orleans, Osama Ayyad enjoys photojournalism, international relations, and politics, and...