Top five dates that don't break the bank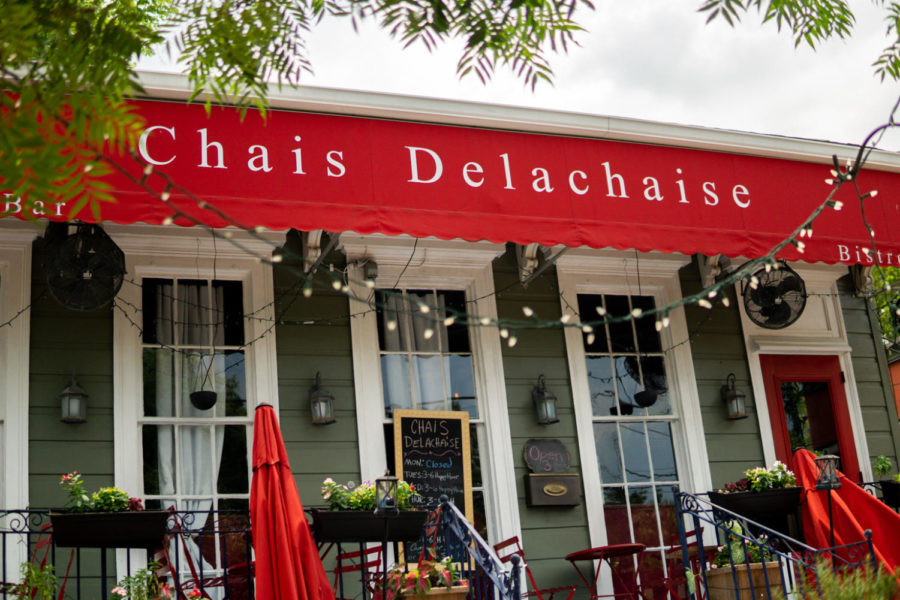 College is hard. Dating is harder. Don't mistake 50-Cent Night or Wine Wednesday for a night out on the town. If you need a romance that doesn't leave you emotionally and financially broken, then look no further. I've got five simple dates that will save you money and prepare you for potential disappointment on a full stomach.
1. Lebanon's Cafe (1500 South Carrolton Avenue)
Uptown's best Mediterranean and Middle-Eastern food spot just a streetcar away. Lebanon's is in many ways an inclusive restaurant, from the friendly and brightly-lit atmosphere, to the 'first-come, first-served' seating, relatively inexpensive entrees and BYOB policy. You can literally step off the Saint Charles Line bottle-in-hand and into a restaurant that's great for groups and pairs alike. The platter portions are generous and this café's variety reflects your ability to group-date, enjoy a meal with friends, or enjoy a meal for two away from Loyola (without leaving Uptown).
Cost-Effectiveness: 5/5 – Go big or go broke!
Convenience: 3/5 – Streetcar accessible, although north of Willow Street.
Classy Dress Code: 2/5 – Dress-code is up to you!
2. Fresco Café & Pizzeria (7625 Maple Street)
Paris is for lovers, but Fresco is for night-owls. Sunday through Thursday, Fresco is open until midnight and open until 1 a.m. on Friday and Saturday. This open café with a matching patio is the more comfortable of the two Italian restaurants on this list. Fresco's food is luxurious. The spot itself is laid-back and trendy with lots of space and friendly staff. However, its greatest strength is perhaps the restaurant's proximity to campus and Loyola's favorite bar – Bruno's Tavern, which sits just one block away. After date night, you don't have to miss wine night!
Cost-Effectiveness: 4/5 – Generous entrees that work for one or more.
Convenience: 5/5 – It's only a block past Bruno's…
Casual/Classy: 1/5 – Don't sweat it.
3. Chais Delachaise Wine Bistro (7708 Maple Street)
I once recommended Chais Delachaise for an anniversary-dinner. That's because this secluded bistro comes with a price becoming of occasions of importance or group-dates. The food here costs more – although not 'Commander's Palace' more – so your best strategy would be to pool your resources. Sharing is caring and can make your experience much more intimate. The atmosphere here trades in a casual flow for an air of refinement. Chais Delachaise is comfortably dim, lit with string lights and candles. It's also secluded from passers-by due to a lovely patio garden. Notable entrees include the North African meatballs, beef rending and vegan aloo gobi. They conveniently link their website to OpenTable for reservations.
Cost-Effectiveness: 1/5 – For special dates or groups.
Convenience: 4/5 – Take a walk past Bruno's and Fresco and you've arrived!
Casual/Classy: 4/5 – I advise you to get 'semi-swanky.'
4. Cibo Italian Eatery and Deli (1114 South Carrolton Avenue)
Cibo is easily overlooked from the window of a streetcar as you visit Oak Street. However, I stumbled in on a whim and an empty stomach and was very satisfied. Cibo's personality as an establishment is your Italian friend from grade school's grandfather who makes authentic Italian-American cuisine with a gentle kindness to the customer and reverence for the source material. For about twenty dollars (including the tip), I had a modest three-course meal, and you can expect to spend not much more than that based on their dinner menu. Check out their schedule online before visiting to ensure you arrive at the time you prefer. However, the lunch and dinner menus are not drastically different. Try their house-made cannoli. Peter Clemenza would make you leave your gun for one.
Cost-Effectiveness: 3/5 – Moderately-priced food in moderate portions.
Convenience: 3/5 – Hop off the streetcar at Oak Street, but be aware of their hours.
Casual/Classy: 2/5 – Wear a polo if you want.
5. Estrella Steak & Lobster House (237 Decatur Street)
Aside from mostly-positive reviews, you won't find a lot of information concerning the Estrella Steak & Lobster House. It's a subtle gem of French Quarter dining located next door to the House of Blues. Estrella's seclusion in the French Quarter lends itself to a more traditional, authentic New Orleans dining experience. The staff exude the jolly caretaker attitude that Uptown staff have traded for subtlety, and from time to time you can catch a house musician playing jazz standards on a saxophone or trumpet just inside the door. The food is rich and filling and prices lie between Cibo and Chais Delachaise. Estrella is for the adventurous. If you don't have time to ride the streetcar to Canal and walk into the French Quarter, order a car.
Cost-Effectiveness: 2/5 – Make a withdrawal just in case.
Convenience: 2/5 – Catching an is Uber recommended.
Casual/Classy: 3/5 – I'd wear a button-down, but that's me.
About the Contributor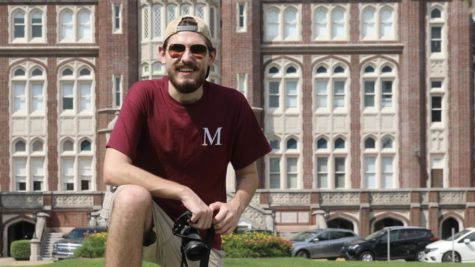 Jacob Meyer, Staff Photographer
Jacob  is a Junior at Loyola as a Digital Filmmaking Major.  He serves as the Content Producer at the Maroon, in which he serves as a liason between...