Driven Loyola senior plans to build Algiers community center
As his classmates apply to graduate school and anxiously fill out job applications, Freddie Marshall is busy meeting with government officials and critiquing architectural renderings, determined and focused on the future of Algiers.
Marshall, music industry senior, is the founder of the Freddie Marshall Educational Foundation, a non-profit currently working on creating a community center in Algiers, where Marshall grew up. He said he saw a dire need for a community gathering space.
"I saw the neutral grounds in the neighborhood. I saw people playing cards and having sofa sets on the neutral ground. It looked like an old movie around here. I could not argue with the people because there is no resource for them," Marshall said.
Seeing the people and the neighborhood he loved without the resources he felt they deserved inspired Marshall to make a change.
Marshall said his mindset when it comes to philanthropy is always, "Find something that is missing. Find something that is needed."
Thus, the Freddie Marshall Education, Music and Media Learning Center was born.
The center will not only serve as a neighborhood gathering space, but Marshall also envisions a GED program, music recording studio, radio station and film room all nestled inside the former Navy base. Between classrooms, employee offices and the theater, the center will have an estimated capacity of 500, according to Marshall.
Providing young adults with accessible music education is one of Marshall's primary passions, as he believes talent is not dependent on socio-economic status.
"We have no music industry in our high schools here. There is none. There is not a competitive opportunity. There are private schools, but I am looking for how we can serve a mound of people when this city has a mound of talent," Marshall said. "New Orleans is the biggest place of music and there is no institution for high school students to have a broad learning experience in the community."
In addition to traditional music courses and programs, Marshall said he hopes to bring his experiences as a member of a touring Broadway show to the aspiring artists in his community and educate them on the business side of performance.
"I learned on the trip that it wasn't about being just an actor or a star," Marshall said. "If you aren't going to be paid for what you are going to do and you don't know the business, do not enter it because it can cause pain and trouble."
Marshall emphasized that although the center is focused on youth and education, it is open to individuals of all ages and backgrounds and he is currently working with Loyola's Donnelly Center to service a final proposal for the center that will be presented to the Development Department of Algiers.
While some may be surprised by Marshall's activism at his age, Marshall said it's his calling.
"It's about building a new structure mentally, spiritually, for the community," Marshall said. "We can't wait for the mayor, the governor or the president, we have to find a way to support people by community actions. That's why I'm here."
About the Writer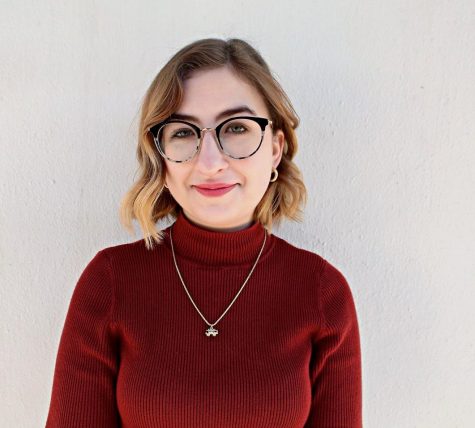 Rose Wagner, Editor-in-Chief
Rose Wagner is a senior journalism and political science double major from the suburbs of Minneapolis, Minnesota. This is her second semester as editor-in-chief...