An eye on black history: New Orleans boasts hundreds of spots to learn more about the city's culture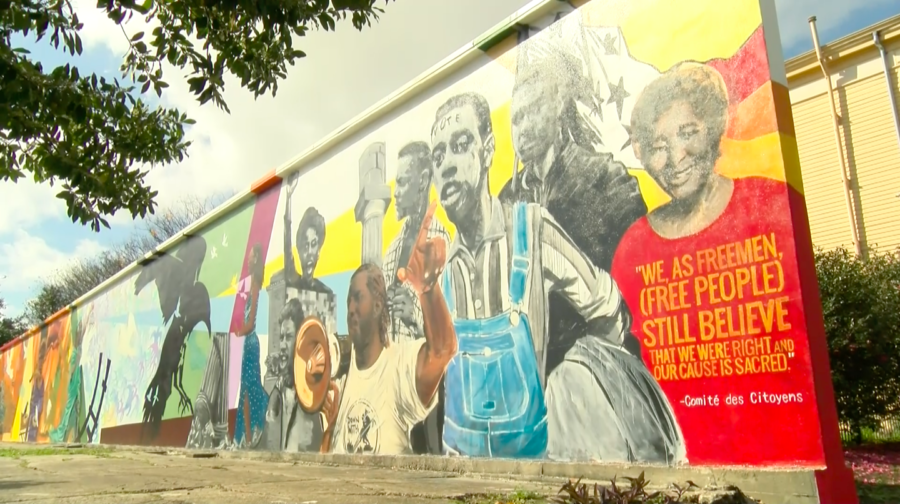 New Orleans culture attracts people from all over the world. They come for the food, the music, the fun. But there's a more serious history to that culture many visitors, and even some residents, might overlook.
"New Orleans history is black history," said Kim Coleman, curator and historian for New Orleans's two McKenna museums. "So I feel like when you come into the city, there needs to be an emphasis on the development of how black people ultimately built this city, how they lived in the city, how they maintained this culture."
Coleman, who has a master's degree in museum studies, works for the George and Leah McKenna Museum of African American Art and Le Musée de f.p.c. — two local house museums with a focus on black history in the Crescent City.
"Here (at the George and Leah McKenna Museum of African American Art) we talk about art history, art technique, the importance of combating stereotypes and the importance of counter narratives, narratives in total, as it pertains to how these people were portrayed in mainstream media — versus Le Musee de f.p.c., which is a history museum," Coleman said.
Le Musée de f.p.c., she added, reveals the history of free people of color in New Orleans and their role in "the development of social, economic, political stances."
The McKenna museums are two stops in New Orleans that share a piece of the United States' haunted past, a history riddled with the subjugation of minority groups. But those aren't the only places to learn more about black history. From Congo Square in Louis Armstrong Park — which is listed on the National Register of Historic Places — to the Backstreet Cultural Museum in New Orleans' Treme neighborhood, a number of sites and historical markers highlight African-American influences on the city.
According to Angel Parham, associate professor of sociology at Loyola, it's important to learn about African-American history, especially in light of Black History Month. But she doesn't see it as learning about a particular group's history. Parham said it's about understanding the United States' past.
"Since we had here the largest slave market and the country was built on the enslavement of African-Americans in many significant ways, it's really very difficult to know American history without knowing New Orleans history and knowing African-American history in New Orleans," Parham said.
According to the National Archives and Records Administration, the U.S. banned international slave trading in 1808, but domestic slave trade continued to thrive for decades. A panel exhibition, Purchased Lives, at The Historic New Orleans Collection, 410 Chartres St., explores that controversial period of American history and New Orleans' role as the largest hub of slave trade in the deep South.
A historical marker entitled "New Orleans and the Domestic Slave Trade" stands near the intersection of Esplanade Avenue and Chartres Street. Within a one-block radius of the marker, it states, were the offices and showrooms and more than a dozen slave-trading firms. And just across the intersection from the domestic slave trade marker stands another marker sharing the story of Solomon Northup, a free man of color who was sold into slavery in 1841. Northup documented his experiences in his 1853 memoir "Twelve Years a Slave," which inspired a 2013 blockbuster film by the same name.
"Not knowing that history means we don't fully know the country that we are part of," Parham said. "And if we don't really know the fullness of that story, we can't fully appreciate not only the weaknesses but also the strengths of the United States."
Parham considers herself a historical sociologist, meaning her research and teachings aim to meld sociological and historical perspectives. She noted several other spots of historic significance in New Orleans, including ones with ties to the country's civil rights struggle.
A marker at the corner of Press Street and Royal Street designates the location of the arrest of Homer Plessy, she said. Plessy, a New Orleans native and man of color, was charged with violating Louisiana's Separate Car Act of 1890 and is best known as the plaintiff in the 1896 U.S. Supreme Court case Plessy v. Ferguson.
And New Zion Baptist Church, at 2319 Third St., is where the Southern Christian Leadership Conference became a permanent civil rights organization and elected its first board of directors in 1957.
These are just a few of the more than 200 historical markers scattered throughout Orleans parish. Just like the McKenna museums' collections, each marker tells a story.
Parham suggests knowing those stories decreases the likeliness of repeating "inequalities and injustices" of the past.
And Coleman would agree.
"Once you learn that, you can kind of understand and be more empathetic to black New Orleanians today and what they go through and how they've been able to persevere," she said.
About the Writer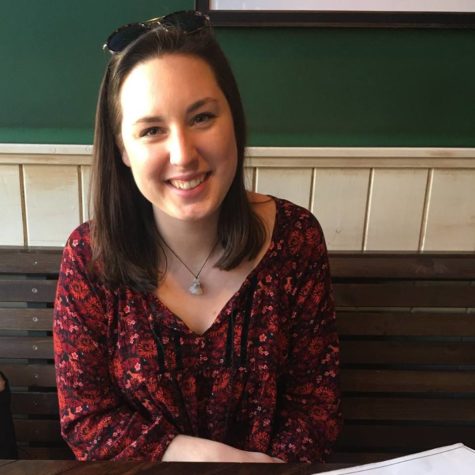 India Yarborough, Senior Staff Writer
India is a senior mass communication major, sociology minor from Columbus, Mississippi. She has served as news editor and a contributing writer for The...