Student interns as medical translator for Spanish speakers
Crystal Roa never thought she would be spending her sophomore year of college in a clinic, explaining to a woman she had never met that her health, and life, were in critical condition if she didn't go to the hospital.
A blood vessel in the 80-year-old woman's eye was not pumping blood, leaving her at risk of a stroke or heart attack. Crystal was the one to break the news to her.
"I was worried for her. Having to explain all of that to her was like 'Woah,'" Roa said."After leaving that day, I was like 'pobrecita– poor her.'"
Roa, a New Orleans native and the daughter of Guatemalan and Nicaraguan immigrants, works as an intern and Spanish medical translator at Luke's House Clinic, a free non-emergency medical center in Central City.
She started at Loyola as a biology premed student, but knew that there was something more out there for her.
"I was like 'there is something missing in me,'" Roa said.
Having grown up speaking Spanish at home and English at school, Roa was proud of being bilingual, but she said she had never thought of medical translation until an email searching for an intern popped up in her inbox in late 2019.
Now, Roa is majoring in psychology with minors in biology and Spanish, a change she owes to her time at Luke's Clinic.
"I got super lucky. Like, I don't know man. Glory to God. Honestly, that's all I can say," Roa said. "I was just in this season where I was so lost about what I really wanted to do.
Roa said she spends 15 hours every week at the clinic, helping Spanish speakers schedule appointments, work through paperwork, understand questions and medical advice during their appointments. But Roa said her job is more than just functional help for people visiting the clinic.
"Assimilating to the culture here is really hard. They may be shy or afraid to talk because they might get made fun of and it's just a relief for them to have someone who speaks their language to communicate with them," Roa said.
While the clinic is only open a couple of days a week, seeing a maximum of 10 clients a day, Roa said the clinic has had a positive impact on local immigrant, low income and Spanish speaking communities.
"It's stressful living in a low income system because you don't get the same resources as everyone else," Roa said. "What I am learning is being grateful, because not a lot of people have access to good healthcare."
Some of the patients Roa has helped she said haven't received medical care or check-ups in years due to a lack of resources, a reality that Roa said is eye-opening and inspires her to work harder.
Above all else, Roa said that her experience at the clinic has introduced her to her life's passion and reminded her how important compassion can be in the medical sphere.
"It's really rare right now to see people caring, especially for these cultures with how our political system is," Roa said. "It's just about pouring out my love, kindness and patience into it to show them that we actually care."
About the Writer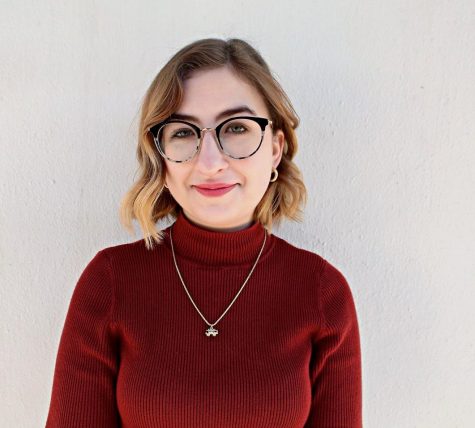 Rose Wagner, Editor-in-Chief
Rose Wagner is a senior journalism and political science double major from the suburbs of Minneapolis, Minnesota. This is her second semester as editor-in-chief...