Veterans reflect on the twenty year long war in Afghanistan
After two decades of war, the United States has pulled its last troops from the country of Afghanistan.
U.S. soldiers died fighting in the war, along with more than 47,000 Afghan civilians that got caught in the crossfire. Marine Corps Veteran Walker Davis said that the U.S. entered a war it never expected to win.
Davis said that regardless he doesn't believe that fighting in Afghanistan was all in vain.
"Girls went to school for 20 years, women had jobs and rights, and people were allowed to live without fundamentalists' control over their daily lives," Davis said.
Davis served in the Marine Corps from 2013 to 2018 in Eastern Europe, the Asian Pacific, the Mediterranean region, and North Africa.
Active duty Airman Daryl Fomby has served in the United States Air Force since 2011 in four Special Operations units. Fomby also had one tour working at United States Forces Afghanistan for seven months. Fomby said he believes that while the war has taken a toll on U.S. troops, it offered Afghan families new choices.
"Opportunities of education, skills and trades, and even dreams were garnered by those who otherwise would have never gotten the chance," Fomby said.
Veteran Mitchem Anderson, who served in the United States Marine Corps from 2013 to 2017 said he felt pulling the troops from Afghanistan was inevitable and could have come a lot sooner. Fomby shared similar sentiments to Anderson and said he thought there was no proper time to bring American soldiers home.
When the United States left Afghanistan, the Taliban quickly took over the country, according to the BBC. The majority of Afghanistan is under Taliban control, according to The New York Times.
While the Taliban control most of the country, Davis said he hopes resistance groups can push them out of the larger cities. Davis said the Taliban is unpopular in Afghanistan and that they operate regionally rather than as one collective unit.
Many Afghan citizens fled the Taliban with U.S. forces and are finding sanctuary in other countries.
Fomby said he hopes that the refugees are given the opportunity to become citizens of their country of choice if requirements are met. Of the more than 100,000 civilians airlifted out of the country, 30,000 have been evacuated to the U.S.
Fomby encouraged the community to support the troops and their families during these events and future situations that will undoubtedly occur.
Davis said he believed the human capital loss was the greatest for the U.S. as many soldiers struggled with Post Traumatic Stress Disorder and their families tackled life without them.
"I just hope that we learn from this war and there isn't a next time," he said.
Leave a Comment
About the Contributors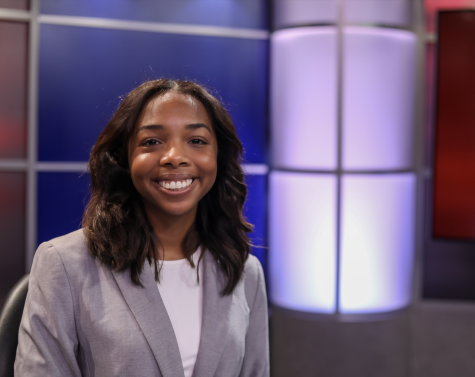 Domonique Tolliver, Managing Editor for Digital
Domonique Tolliver is currently the Managing Editor for Digital. She was previously The Maroon's Life & Times Assistant Editor, Worldview Editor and...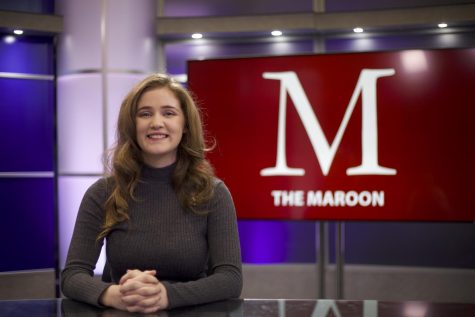 Jackie Galli, Editor in Chief
Jackie Galli is proud to be one of the editors in chief at The Maroon this year. She is a senior mass communication major with a concentration in journalism,...