Cross country teams in high spirits despite delayed start to season
The upcoming cross country season will be a return to normalcy for the Pack as they pace themselves for their regular fall meets.
Last year, the men's and women's teams decided to compete in the National Association of Intercollegiate Athletics' Association of Independent Institutions. This change allowed them to run additional meets in the spring to make up for meets they missed in the fall due to the pandemic.
Geoff Masanet, head coach of the men's and women's cross country teams, expressed great satisfaction at last season's ending.
"For the most part, it was a pretty good year. COVID postponed the cross country season until spring, making it funky and overlapping with track and field. At the end of the day, the guys qualifying for nationals and having their best finish ever made us happy," Masanet said. National
Last season, men's cross country won the A.I.I. Championship and placed 25th in the NAIA Championship. The high placement is the first time since 1999 that the men ranked in the coaches' postseason Top 25 Poll.
After the men's team's strong finish, junior Amber Byrd from the women's team said there is lighthearted competition with the men to establish their own spot.
"Last season, none of us at the conference felt good about how we performed. I was in quarantine twice last semester, and it was just stressful. I was going to practice and knowing that being around each other was dangerous. It was mentally difficult and physically limiting. We only practiced three times a week as a team, which definitely made us less of a unit. This season we are practicing more as a team, which is better," Byrd said.
She said she expects her overall performance to improve exceptionally because of the team environment.
"You have others to talk to and push you harder when training as a team," Byrd said.
Senior Hayden Ricca said that his motivation for the season comes from the mindset he sees in his peers.
"Everyone has the sense we mean business, and we are excited to be together as a team. Coach is good at addressing individual factors, so we dually feel catered to as individual athletes," Ricca said.
Both teams are in high spirits. Their goals for the upcoming season center around team unity and health.
"One of our main goals is to enjoy the training both mentally and physically," said Ricca. "Athletes need to train mentally. It can directly reflect their physical performance. That's why we must enjoy training with each other."
"If you're not there to push yourself as hard as a teammate would, you're not going to see as many improvements as you could," Byrd said.
With the teams finally together and feeling competitive, Byrd and Ricca feel the cross country season will be a vying one.
"All we can do is run as fast as we can. The main goal is to maximize our potential as a team," said Masanet.
The team's first meet was scheduled for Friday, Sept. 10, at New Orleans City Park, however it was cancelled as the city was recovering from Hurricane Ida.
This delay didn't deter the athletes.
"I don't think the hurricane has distracted us from our focus of competing at a high level," Ricca said.
Byrd shared similar sentiments with Ricca.
"The extra weeks of training will make our first meet even better," Byrd said.
The team is set to compete next at the Nicholls State Invitational on Oct. 7.
Leave a Comment
About the Contributor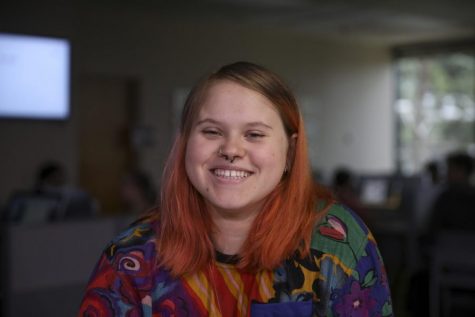 Hannah Renton, Design Chief
Hannah Renton is a junior visual communication major and is working as the Design Chief this semester. She has previously worked as the Social Media Coordinator...