Young alumnus joins board of trustees
Loyola has added a young alumnus to the board of trustees in order to bring a new perspective to the university's highest governing body. The addition of Benjamin C. Fields, who graduated from Loyola in 2018, comes following a unanimous vote to add a new young alumni position to the board.
The board of trustees is a group of influential members of the Loyola community that makes many of the university's biggest decisions, University President Tania Tetlow said. She said that the board of trustees makes big-picture financial decisions for the university and establishes goals and policies.
According to Tetlow, trustees serve three-year terms with a limit of two terms. However, the board plans to limit the young alumni position to one term. Fields took on an existing seat on the board after the expiration of another trustee's term. His term began on Aug. 1, 2021. After three years, that seat will be filled by another young graduate.
The young alumni position was created in response to lobbying by the Student Government Association for a current student to be added to the board. Freedom Richardson and Zontre City, who were president and vice president of SGA during the 2020-2021 school year, made advocating for a current student to sit on the board a key part of their campaign platform.
City said that after learning that some other universities have a board of trustees seat for a current student, he came to believe that adding such a position at Loyola would be the best way to help promote the long-term interests of the student body.
After being elected, they presented a proposal to the board of trustees, but Richardson said the idea was met with resistance.
"The board had several concerns about our proposal that we obviously disagreed with," Richardson said. "They thought a student would have trouble balancing the short-term and long-term interests of the university."
Richardson also said that the board of trustees was hesitant to include a student in conversations about sensitive matters like lawsuits against the university or misconduct allegations against faculty or students.
Eventually, they settled on a compromise to turn an existing board seat into a position that would be held by a young alumnus.
Tetlow said that the board of trustees considered creating a special position with a shorter term for a young alumnus, but decided against it because they wanted to ensure that Fields and future young alumni trustees have equal standing with the rest of the board.
Tetlow said that the board of trustees asked SGA to recommend three candidates for the position. Richardson said that an ad hoc committee was formed to select three finalists from several people nominated by different members of the campus community.
"It was a really agonizing decision, because there were three extraordinary people who made us feel so good about our young graduates and what they're capable of," Tetlow said.
Eventually, the board decided on Fields, a Louisiana native who studied finance at Loyola and now works as a financial planner. He also works as a manager for his brother, the rapper Aha Gazelle. At Loyola, he was captain of the basketball team and a member of Alpha Phi Alpha fraternity, among other student organizations.
Tetlow said that Fields' financial expertise was one of the many factors that led the board to choose him.
"We want a good subset of the board, at least, who are very financially sophisticated because one of their primary roles is to oversee the financial accountability of the university," she said. "It is helpful that he will be able to really dive into the numbers and ask good hard questions about them."
Fields said he hopes to use that expertise to help Loyola prosper. He also said that he hopes to help other trustees learn about what Loyola's student body is like today.
"I want to bring that perspective as somebody who really graduated pretty recently," Fields said. "Loyola has changed a lot over the years so I'll have a different perspective that I hope can be helpful when it comes to these big decisions."
Tetlow said that Fields, who is 25, is the youngest trustee by a significant margin.
In addition to being young, Fields, who is Black, will also help make the predominantly white board more racially diverse. There are 34 trustees on the board, including Tetlow. Of those 34, five are Black and two are Hispanic. The other 27 are white. Eighteen are Loyola alumni. Nine trustees are women and 25 are men, including eight Jesuit priests.
"I am always looking to add people of color to the board," Tetlow said. "All of our finalists were people of color."
Richardson said that while he is glad to see another Black member of the board, he does not believe that the members of the SGA committee who chose the three finalists considered the candidates' race.
"I think that our process was authentic and organic and it just so happened that all three finalists were people of color because so many of our student leaders on campus are people of color," Richardson said.
City said that while he thinks that adding a young alumnus to the board is a step in the right direction, he is not satisfied with the compromise and still hopes that a seat on the board of trustees can be granted to a current student.
"I think this is progress, and I think Benjamin Fields is going to do a great job," he said. "But I would charge students to keep pushing for that seat at the table, and in the meantime to be open and communicate with this new alumni trustee."
Fields said that he will continue to do his best to stay in touch with the campus community. Ultimately, he said that his goal as a member of the board of trustees is simple.
"I'm here to serve in whatever capacity I can at the end of the day," Fields said. "Loyola has played a very pivotal role in my life so whatever impact I can make in order to better the students—past, present, and future—and university as a whole, I plan to do exactly that."
Leave a Comment
About the Contributors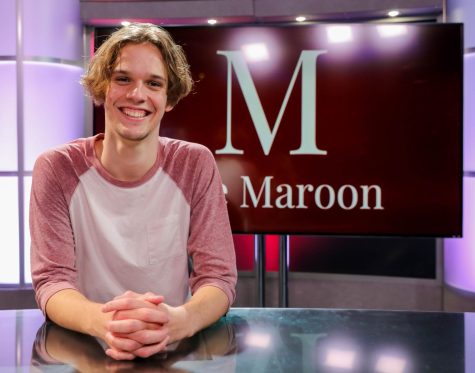 Daniel Schwalm, Senior Staff Writer
Daniel Schwalm is a senior English and mass communication double major from Dallas, Texas. This is his fourth year with The Maroon. He has previously worked...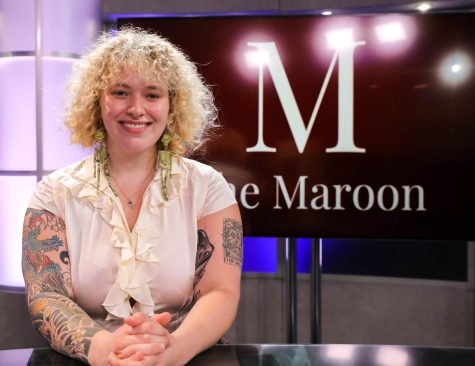 Gabrielle Korein, Photo Editor
Gabrielle Korein is a Mass Communication senior who is passionate about writing, photography, and videography. Gabrielle has spent over 7 years as a freelance...