COVID inspires kindness among bar patrons
Nothing in life is certain except death, taxes, and bars in New Orleans. In the continued presence of the COVID-19 pandemic, many Uptown bars are seeing fewer patrons as well as changes in customer attitudes.
"I felt like before, there was a lot of disrespect and blatant ignorance, but after COVID, especially college students, have been a lot more respectful," said Shelby Christmas, who's been a bartender for two years at Redd's Uptilly Tavern.
Less than a mile away from both Loyola and Tulane's campuses, Redd's attracts a large number of college students.
Christmas said the bar would be stuffed with over 300 college students on a typical night. This changed when New Orleans Mayor LaToya Cantrell issued a mandate prohibiting bars and restaurants from seating customers in March 2020.
Since the city reopened and college students returned to campus full time, Christmas said Redd's gets about 100 students a night. While this is less than pre-pandemic levels, she said she hasn't noticed much of a difference in tips or bar sales.
Christmas said while the attitude of patrons towards bar staff has improved, revenue has stayed about the same since before the pandemic. Christmas didn't have an explanation for the change.
Unlike Redd's, other bars in the Uptown area might have had an impact on their bar income and also may have seen positive responses towards COVID-19 policies.
Monique Pyle is the catering director and informal COVID-19 policy enforcer for Jacques-Imo's Café. Pyle said the Cajun food restaurant, also popular as a place for late-night drinks, has been taking COVID-19 precautions seriously, and customers have gone with the changes.
Pyle said in previous years, Jacques-Imo's experienced its busiest time and its most complaints during graduation season.
Students who couldn't book a table around graduation before the spaces filled up would call the restaurant, Pyle said, "fighting and crying because we ruined their lives since we couldn't give them a reservation."
There were no such dramatics last graduation season, said Amber Donewar, Jacques-Imo's administrator and server. Donewar said the restaurant only got about four to five calls for bookings during that time.
TJ Quill's is another popular college drinking spot, just across the street from Redd's.
TJ Quill's manager, Stephen Ridgeway, said that while he couldn't make many comparisons between how the bar is doing now and before COVID-19, he can't imagine them doing any better.
The bar doesn't hit capacity every night, but Ridgeway said he doesn't mind, since less people in the bar makes the customers more cooperative. He said that when issues arise, it is much easier to handle conflict and prevent escalation.
"Every day is an adventure in that regard," he said.
While less people in bars has had a positive effect on student behavior, bars hope they can become busier once again.
View Comments(1)
About the Contributor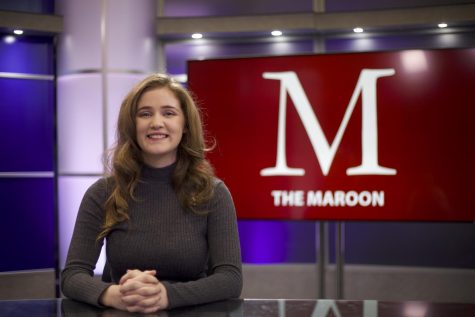 Jackie Galli, Editor in Chief
Jackie Galli is proud to be one of the editors in chief at The Maroon this year. She is a senior mass communication major with a concentration in journalism,...