Shmoo and Felix Rabito light up the stage opening Flipturn's New Orleans concert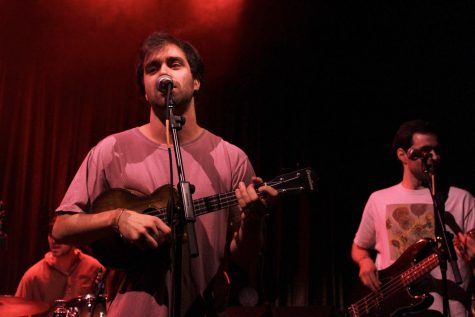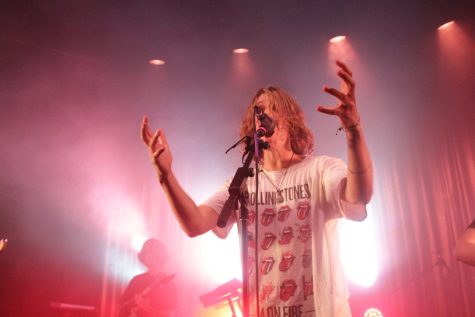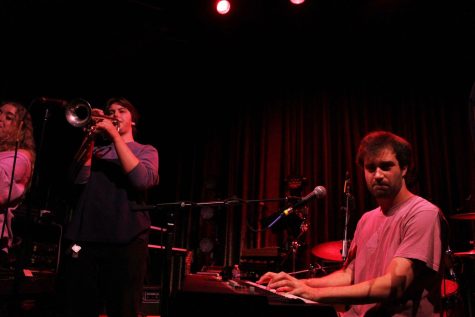 Music industry senior, Teddy Tietze and Tulane medical student Felix Rabito spent a Tuesday night this fall in the French Quarter opening for Juice and Flipturn in their "Shadowglow" tour.
Tietze and Rabito were the perfect match for Flipturn's live energy. Going from the album to the live performance was like being pulled into the story of the "Shadowglow" album as the main character.
"Shadowglow," Flipturn's first full-length album, is a bildungsroman for the modern sixteen-to-twenty-something. A wiser, older sister to their bouncy 2018 EP "Citrona", "Shadowglow" takes on the same theme of growing up and tackles some of Gen Z's most paramount anxieties. From climate change in "Take Care" to healthcare in "Whales," this record covers its bases for the panoply of issues this generation is inheriting, wrapped in gut-wrenching love ballads and trippy guitar solos.
Tietze rolled out the red carpet for the show with his zig-zaggy, jazzed-up trumpet as Rabito's gritty vocals give the modern listener a little sample bite of every era of New Orleans music. His raw, raspy vocals and guitar and keys skills matched Tietze's trumpet beautifully.
As a New Orleans native, Rabito always loved music but never grew up around the performance scene that the city is known for, he told The Maroon. After "playing around and jamming" with longtime friend Wyatt Pinto, a music industry studies senior at Loyola University New Orleans, he got into local gigs and now creates his own music, he said.
"I love the Loyola music community," Rabito said.
This was also how he found Tietze, a music industry studies senior and trumpet player for the show.
"I have to thank Loyola," Tietze said, who also plays guitar and sings, about the show.
Connections he made through the school and the city together helped him get into a solo career under the moniker, Shmoo.
He said he was eager to get out of the school music scene and pursue a career on his own, to which he is already off to a successful start.
The two musicians have made their way through the fais do-do scene, despite Rabito wanting nothing to do with the music industry. He will lead shows for thousands with no problem, but his plans are in the medical field.
"The reason I love music is because it's like giving dignity to vulnerability and experience. Everyone I know who writes songs has been through something or felt something, and music gives a place to not only meet that vulnerability but make it strong. I thought, 'what's a career that's kind of like this?' and I was thinking about it being my job every day to wake up and meet people who are sick and struggling and show them nonjudgement and respect, and be able to help them. That seems like punk rock as f—," Rabito said.
Rabito and Tietze's respective medical and musical passions work well together, and the crowd-hyping, jump-up-and-down anthems and sweet love songs they played together are perfect products of the jazzy extravagance of New Orleans. 10/10 experience overall.