Loyola's 18th president to be announced
Kloe Witt, Breaking News Editor
March 22, 2023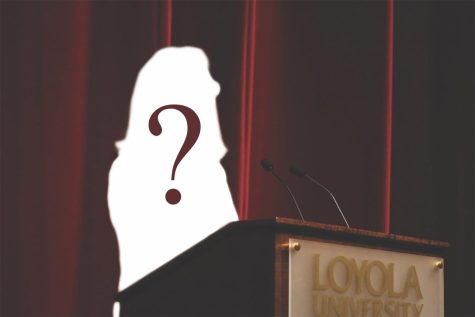 After searching for over a year, Loyola has found its new president.
The Loyola community will have a chance to meet the new university president Friday, March 24, at 1 p.m. in the Peace Quad, according to an email sent to Loyola staff and students.
The search for Loyola's 18th president has been ongoing since the first update last November, when the search committee's website was published.
Since then, Loyola has shared several emails about the search, including an announcement that they were in the final stages of the search process in late February.
Since then, nothing has been announced before today.
The email said that the decision came after interviewing a few selected, qualified candidates.
"The new president is eager to lead the institution to the next level while embracing the university's mission," the email said.
Loyola is asking for students to wear maroon and gold to show Loyola pride during the event.
Campus offices will be closed from 1 to 2 p.m. and there will be live music and refreshments at the event.