Chaplain fundraises to join abbey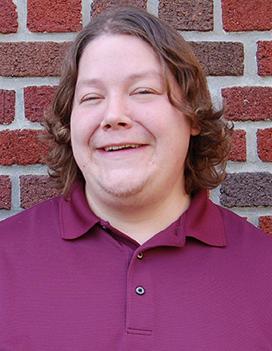 JESSICA DEBOLD
March 1, 2013
Loyola resident chaplain, Joseph Albin, needs a new habit.
Albin will join a Dominican priory in Texas next year, as long as he can fundraise his way out of student loan debt.
Albin was accepted to the brotherhood of preachers in Dallas at the end of June 2012. The mendicant order cannot take on more than $40,000 of debt and so Albin has been fundraising since his acceptance.
"I hope I added some joy and I hope I helped the retreat program while it was here, but I have no doubt of its future success," Albin said. "I feel honored that I got to participate in Loyola and I got to work with such great students."
The Dominican community is a brotherhood that stands upon four principal pillars, communities, prayer, studying and preaching.
"I feel very called to it and very drawn to it," Albin said. "It's the kind of life I'd like to lead."
Both students and faculty are celebrating Albin's accomplishments and are offering their support.
"He is someone that fosters community wherever he goes. He has this glowing presence wherever he goes, whether it is going to a Mardi Gras parade or cooking for students," Carissa Marston, biology senior and fall 2012 awakening rector, said.
Mission and Ministry members appreciate the time and hard work Albin has provided the community and students.
"The thing that Joe really excels at is being with people. He is so wonderful at helping people realize their full potential, encouraging people to see God both in the world around them and within themselves," Laura Alexander, University Ministry's assistant director and associate chaplain for retreats and CLCs, said.
Albin graduated from Loyola last year with a master's degree in Pastoral Studies. Now, Albin is fundraising his way out of student loan debt and towards his passion for the order of preachers.
"There have been a very large number of anonymous donations," Mar Trujillo, music senior and the current awakening rector, said. "The anonymous donations show that they don't want anything from him, they just want to help this man who has helped and who has befriended so many people."
Fundraising began with a letter writing campaign to local church communities, family, friends and even Stephen Colbert. Albin has also solicited donations by designing t-shirts, cooking dinner for students and writing songs.
"Joe deserves every happiness and this is his happiness," Tujillo said. "He has a wonderful way with words and people which the Dominicans are going to find most useful. He is bringing so much to the table."
Albin has been a Christian Life Community counselor for students who have found their niche with University Mission and Ministry.
"Joe has challenged me to be more open-minded in my faith and my academic life too," Andrew Naquin, religious studies senior and fall 2012 awakening rector, said. "I think it will be big shoes to fill because it seems he has become the face of the university ministry."
Albin began his relationship with Mission and Ministry as an intern in 2009 and accepted an official, but temporary, title following his graduation last year. When Albin leaves, the position will revert back to an available intern position.
"I think I will miss Loyola and miss New Orleans intensely but I think following God has a different kind of reward," Albin said.
Jessica DeBold can be reached at [email protected]