Newly renovated facilities increase efficiency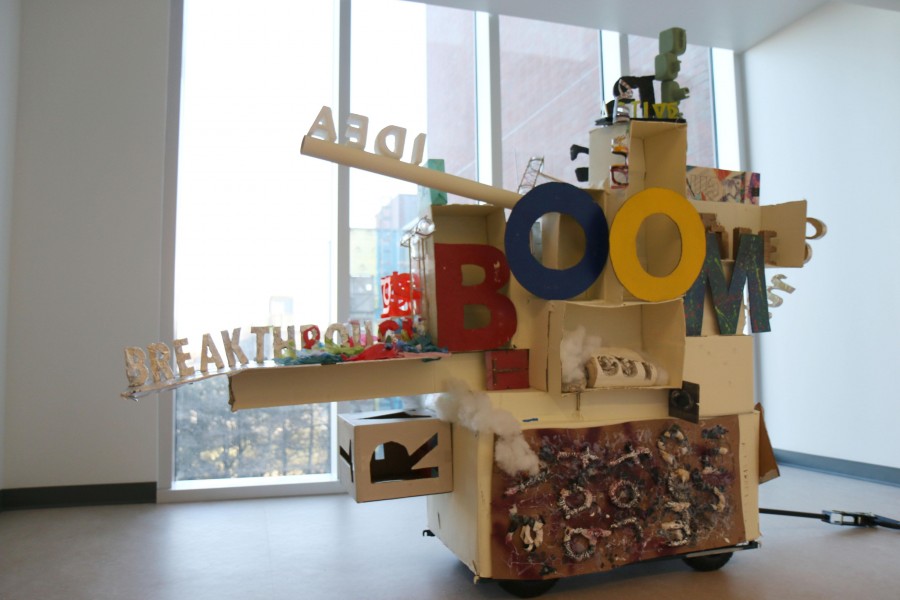 ALEXANDRA KENNON
March 13, 2014
After spending the better part of a semester in new facilities, the biological sciences and graphic design departments are making full use of the opportunities the newly renovated Monroe Hall has to offer.
The biological sciences department has new facilities on the completed fourth and fifth floors of Monroe, and the graphic design department has new labs on the fifth floor.
Students and faculty in the biological sciences department agree that the facilities are a massive improvement over their previous space for a variety of reasons.
"The old space was just plain outdated, for starters," Jordan Everett, biological sciences senior, said. "There was carpet in a lot of the areas, and carpet and biological research don't mix."
Everett said that not only will the more modern research equipment enhance research and learning for students, but is also technologically up-to-date.
"We have new equipment, new rooms and a much brighter space. There are lots more windows that let in natural light, which looks nice but is also good for morale and enthusiasm," Everett said.
Frank Jordan, chairman of the department of biological sciences, said that his department and the other sciences were already excelling in their former outdated spaces, and that the new facilities will enhance learning and research outcomes even more.
"The new teaching spaces were designed to help us keep doing a great job in a much more efficient, comfortable, healthy, safe and aesthetically pleasing environment," Jordan said.
The department also received a new greenhouse, which ecology professor Paul Barnes said is fundamental in teaching plant and environmental sciences.
"In the past, we were unable to use live plants in our classes and could not conduct more in-depth, hands-on learning experiences with growing and studying plants," Barnes said. "The new facility opens up tremendous opportunities not only for teaching, but also for research."
Those in the biological sciences are not the only ones enjoying the completed renovations – the graphic design department is making use of three new studios.
Daniela Marx, interim chairwoman of the department of art and design, said the studios are for sophomore, junior and senior level students. She said that the new facilities allow each student to have his or her own desk, which is intended to mirror the work environment of professional designers.
"This new space will definitely allow students to make better, smarter work. Students do not just learn from their professors, but they learn from each other. This new space will allow them to interact with each other more and will offer more space to be creative," Marx said.
Representatives for both departments have said that they believe that the new spaces will allow them to improve enrollment and retention, in addition to improving learning outcomes.
Everett said that he predicts that the new spaces will encourage students to stay at Loyola for the entirety of their undergraduate career.
"As you may know, the university fell short of its enrollment goal this year, and in the sciences we often see a pretty severe transfer rate to other majors," Everett said. "The old spaces were dingy and outdated; promising biologists want nice new places to learn and research. The new spaces will go a long way toward helping achieve that goal."
Marx said that the new design labs will improve her program as well.
"All great design programs have dedicated work space for their students," Marx said. "We are a good design program, but with this new space we have the potential of being a great design program."
Alexandra Kennon may be reached at [email protected]