Ambassador changes caution veterans against returning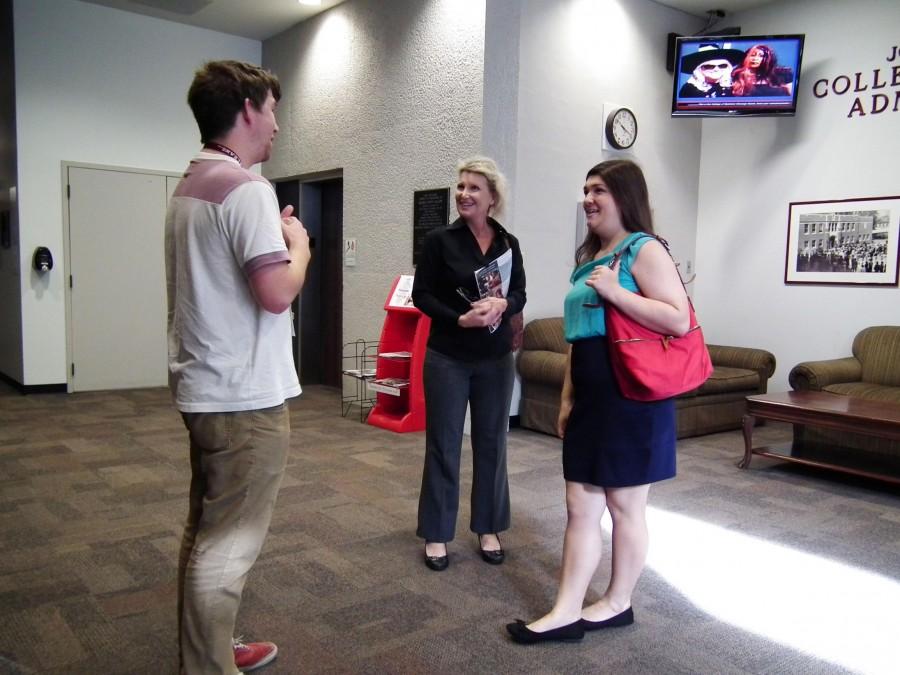 BURKE BISCHOFF
October 31, 2013
Hannah Alkadi used to be an Ambassador at Loyola.
The mass communication sophomore said she joined the program, because she wanted to be more active on campus.
"I wanted to stop being a dorm rat and start participating in more extracurriculars," Alkadi said.
But after the Office of Admissions implemented a number of changes to the Ambassador program, Alkadi decided to leave the program.
And while those changes may have been hard for Alkadi to swallow, Keith Gramling, dean of Loyola Admissions, said the changes were essential to ensure the Ambassador program remains effective and focused through the prospective students' lenses.
"We believe that the opportunity for a prospective student to connect in a meaningful way with our current student body has a positive impact on the student's decision to enroll," he said in an email.
Gramling said the opportunity for a prospective student to meaningfully engage with current students is crucial.
"We believe that the purposeful connection of students to the Loyola community will have a positive impact on the student's choice to enroll and retain," Gramling said.
Alkadi said she decided to leave the Ambassador program, because she felt of some of the changes made the program harder on her schedule.
Gramling said Ambassadors are being actively engaged in local recruitment efforts through college fairs and high school visits and are using social media and direct email contact to connect with students around the country.
"We have made a very deliberative change to enhance our Ambassadors' opportunities to personally engage with prospective students and their families," Gramling said in an email.
One change that Alkadi said she disagreed with was the creation of mandatory three-hour training sessions that Ambassadors had to attend. She said she felt the material was "redundant," focusing on things like the programs at Loyola and what else the Ambassadors should know on campus.
"It was helpful to some of the freshman Ambassadors, but to the returning Ambassadors, it was content we already knew and could have easily looked up if they told us to," Alkadi said.
Alkadi said all of the Ambassadors in the program had to be retrained, despite what they already knew, their skill level and how long they were in the program.
Gramling said that some of the changes include giving visiting families the opportunity to have lunch with an Ambassador through the Magis Mondays program.
Alkadi said the admissions office was offering to pay select Ambassadors based on whether they had free blocks of time during the week.
Alkadi said she was trying to be neutral to the changes made to the program.
"I can see why they did these changes," Alkadi said. "I just don't agree with how they were carried out."
Jade Domingue, a veteran Ambassador and English writing junior, gave her perspective.
She said the changes to the ambassador program are not drastic. The social media presence has been discussed in previous years, tours still remain an important focus, but the evaluation form has changed. She said Ambassadors have more opportunities to engage with prospective students: Magis Mondays include a tour and lunch with an ambassador.
Burke Bischoff can be contacted at [email protected]