Jesuit values integral to faculty decisions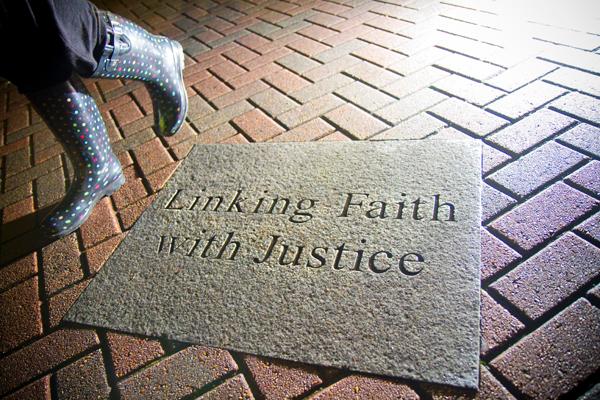 Karl Gommel Staff Writer
March 22, 2012
The values of a Jesuit university are set in the concrete in front of Monroe Library, atop which students walk every day. Three Loyola deans have confirmed that their respective colleges account for Jesuit values when considering a candidate for tenure.
Donald Boomgaarden, dean of the College of Music and Fine Arts, said that the tenure process usually takes six years. The College of Humanities and Natural Sciences and the College of Social Sciences have the same process, according to deans Jo Ann Cruz of the College of Humanities and and Luis Miron of Social Sciences.Dean William Locander of the College of Business declined comment, and Dean Maria Pabon Lopez could not be reached for comment.
The Faculty Handbook says that the criteria for tenure are teaching performance, scholarship and service to both the Loyola community and the community at large. According to the deans, Jesuit values are considered when evaluating service. Cruz said that each aspect is important in her college.
"You have to be very good, if not excellent, in all three categories," Cruz said.
A tenured faculty member cannot be fired without just cause. It insulates faculty from both institutional and outside pressure when taking a controversial stand, according to Cruz.
Miron said that during the tenure process, his college tends to focus on a candidate's teaching and scholarship. This is due to the college's efforts to look for Jesuit values when hiring faculty, according to Miron.
"Jesuit values and identity are intangibles when compared to measurable scholarly productivity, for example number of refereed articles," he said.
The Jesuit Catholic Mission of U.S. Jesuit Colleges and Universities states that "Jesuits comprise less than five percent of the total number of faculty, staff and administration" at Jesuit schools. Because of this, the Mission calls for "special initiatives to assure the Jesuit character of our colleges and universities."
But does this special criteria eliminate otherwise good professors from becoming tenured due to religion? Boomgaarden said he does not feel so and that being Catholic is not necessary.
"You don't have to be Catholic to understand what Jesuit values are," he said.
Cruz said that she feels that the policy attracts people to Loyola. Boomgaarden agreed, describing his candidates as "fantastic."
"We have faculty from the best schools in the world," he said.
Karl Gommel can be reached at [email protected]