Jesuits react to pope election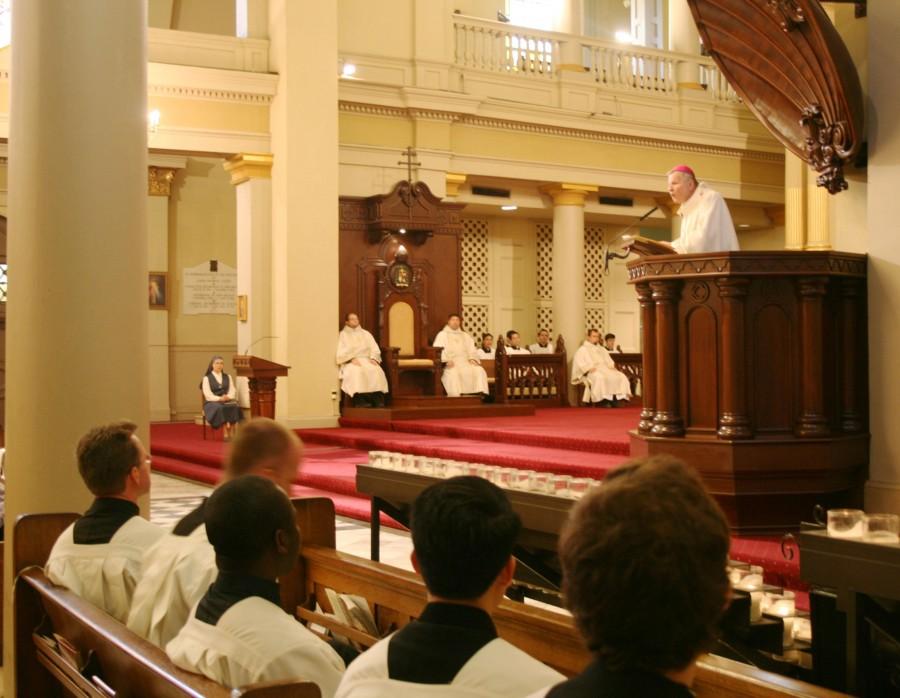 HASANI GRAYSON
March 15, 2013
After two days of deliberation, the papal conclave has selected Jorge Bergoglio as the first ever Jesuit pope.
Cardinal Jorge Bergoglio, who adopted the name Pope Francis I, will also be the first pope from Latin America.
Associate chaplain Ken Weber said that it's important for the Catholic Church to have a direct connection with Latin America due to the high number of church members in the area.
"I think it's great because Latin America has traditionally been a place where issues of social justice are on the floor," Weber said. "They keep saying that 40 percent of the Church is in Latin America, so I think it's good for the Church to have someone from that culture."
There was excitement from many on campus upon hearing the announcement of Bergoglio being selected, even though his name wasn't being mentioned amongst the group of serious contenders.
Debbie LaMarca, executive assistant to the vice president of Mission and Ministry, said the announcement caught her off guard even though she had followed the coverage closely.
"I was shocked that the new pope is a Jesuit," LaMarca said. "I had been trying to keep in touch with the news, reading articles, and I was very surprised when he was chosen."
Thomas Ryan, director of the Loyola Institute for Ministry, said he was also surprised by the decision that resulted from the conclave but pointed out that Francis I's Jesuit values make him a good choice for the position.
"He will have an Ignatian sensibility," Ryan said. "It's a spirituality that is rooted in reality and tries to accomplish things."
Hasani Grayson can be reached at [email protected]