Council brings changes and invites new faces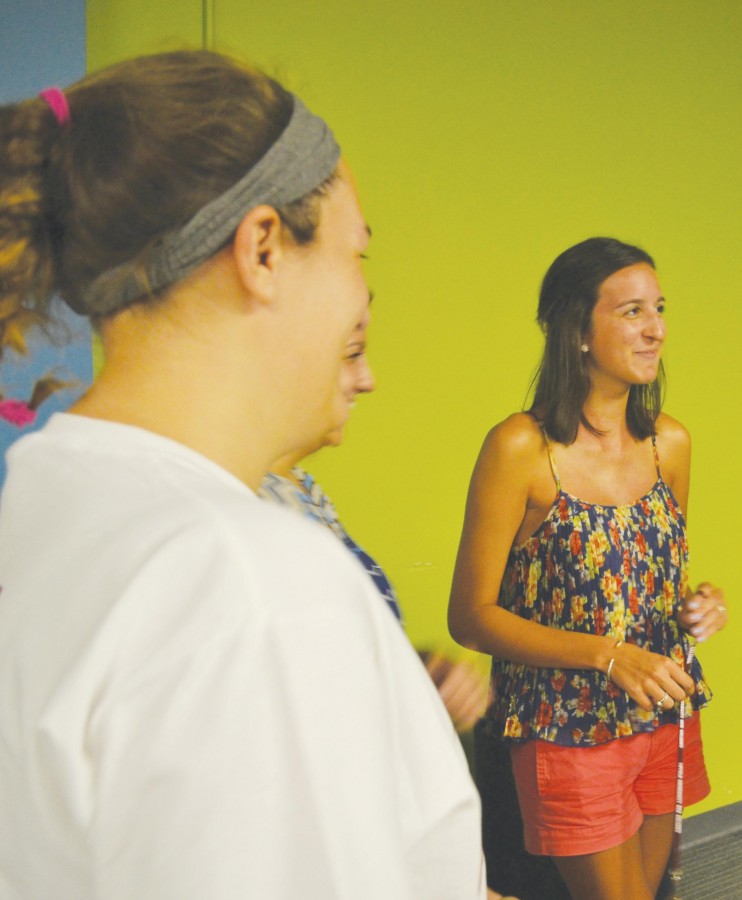 LAUREN CUTULI
September 13, 2013
The potential new members for the four sororities on campus will engage in the Panhellenic Council's new process for recruitment this fall.
Ariel Breaux, psychology senior and Panhellenic Vice President of Recruitment, said the main change that women will experience will be the amount of days in the recruitment process.
The recruitment process has changed from a 3-3-2-1 system to 3-2-1 system. Breaux explained that the 3-3-2-1 system did not allow voting on the first night and all potential new members would be invited back the second night.
"Now we are just doing 3-2-1 so there is voting after the first night of recruitment and cuts can be made accordingly if sororities choose to do so," Breaux said.
Amelia Broussard, fine arts senior and Theta Phi Alpha president, said that the first night will be the day the potential new members rank the sororities in preference order.
The sororities will then go to the voting room and use their individual ranking process to invite women back the second night, Broussard said.
Through a mutual selection process over the next two nights, the options of both parties are narrowed down. The end result is an invitation, or a bid, to the potential new member from a sorority on Monday night.
"The new system is for the benefit of potential new members so they do not have to go through two rounds, making it a faster process," Caitlin Dobson, assistant director of leadership and student engagement, said.
Shannon Donaldson, mass communication senior and Delta Gamma president, said she is hopeful about the direction in which Greek life will continue in the future.
The Greek community is growing in result from the Interfraternity Council, National Pan-hellenic Council and Panhellenic Council building a stronger unified relationship, Broussard said.
The Panhellenic Council Recruitment begins on Thursday, Sept. 19, and the process will conclude on Monday, Sept. 23. The last day will be when the potential new members have the opportunity to accept or decline a sorority.
Students still interested in sorority recruitment can apply until Sept. 18 at noon. The registration form is available online.
Lauren Cutuli can be reached at [email protected]