Bourbon Street bars offer change of scene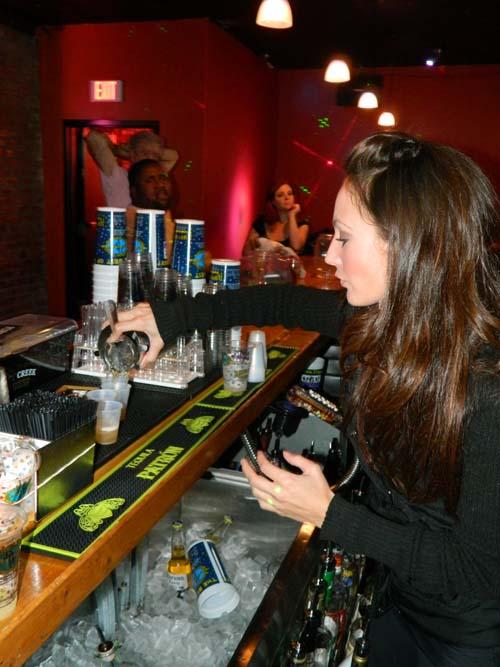 The Maroon Staff
December 7, 2011
Tropical Isle
600 Bourbon St.
Start off with a good drink, New Orleans style. Tropical Isle was founded during New Orleans World's Fair of 1984. A hand grenade is a must if you're going to be on Bourbon.
Krazy Korner
640 Bourbon St.
During the day, Krazy Korner is the place to be if you're looking to jam out to the best Zydeco music on Bourbon. Dwayne Dopsie and the Zydeco Hellraisers is a crowd pleaser that has people from other states coming back for more.
At night, Krazy Korner can become a classic rockers paradise
with bands such as Trick Bag or an R&B lovers dream with One
Night Stand. With daily two-for-one specials on the patio bar, three–for-one specials on the balcony, and $3 shots of anything, Krazy Korner is your party destination for a good time on a tight budget.
The Bourbon Pub
801 Bourbon St.
The good times keep rolling at The Bourbon Pub and Parade, the only 24-hour gay nightclub in New Orleans. With nightly shows featuring up-and-coming comedians, singers, DJs and drag performers, it's easy to spot a familiar face at the bar or on the dance floor. Voted one of the top 10 gay bars worldwide by gaytravel.com, The Pub and Parade is at the heart of Southern Decadence and gay Carnival celebrations. Open to ages 18 and older.
Voodoo Vibe
333 Bourbon St.
If you're into drunken karaoke and an entertaining emcee in a cowboy hat, look no further than Voodoo Vibe. Located next to Famous Door, this small bar packs a huge, New Orleans-style punch on the weekends with their 10-piece brass band Pocket Aces.
The balcony bar at Voodoo Vibe is a complete change of scenery. With vintage, crystal chandeliers, couches and a mirrored-bar, it's the classiest and comfiest bar on Bourbon Street.
Oz
800 Bourbon Street
Right across the street from The Pub and a street car ride away from Loyola, Oz is a gay dance club perfect for partying the night away. If you're tired of the same DJ sets played around Uptown bars, Oz provides refreshing mixes that everyone can dance to. This is definitely not a place where you need to be shy. Oz is 18 and up to party, and 21 and up to drink. The cover is usually $5. However, during special events such as Decadence Festival and Mardi Gras, it can be as expensive as $20.
Compiled by The Maroon