Loyola remembers Archbishop Hannan's life, contributions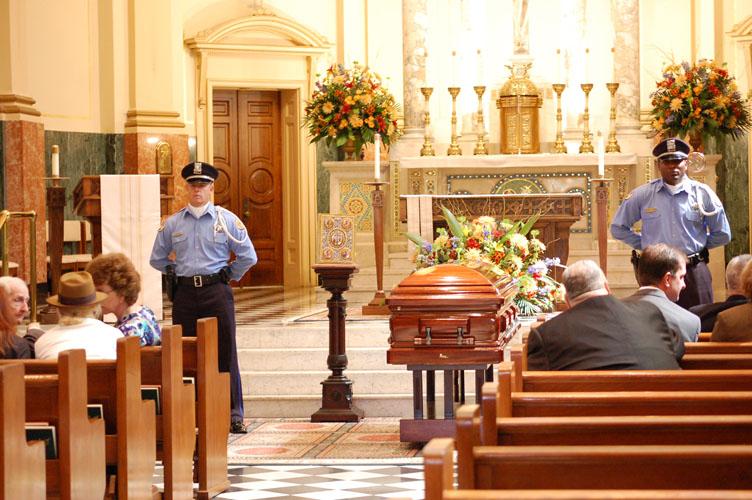 By NHI TIEU
October 7, 2011
Many members of Loyola are mourning the loss of Archbishop Philip Hannan. Hannan died Monday, Sept. 29.
Hannan, who served as the archbishop of New Orleans from 1965 to 1988, helped develop the Loyola Institute for Ministry as well as many other community projects and programs. During Hannan's tenure, President Emeritus the Rev. James Carter, S.J. was Loyola's president. Carter said Hannan's association with Loyola was informal.
"He was a good friend. The only thing we ever did with the seminary during his tenure was we took over what is now the Loyola Institute for Ministry, which was an archdiocese project but later became a Loyola project," Carter said.
The Loyola Institute for Ministry originated from Notre Dame Seminary in 1968. 10 years later, the institute moved to Loyola with Hannan's support. The program provides information about different ministerial roles and guidance for pastors, laypeople and other members of the Catholic community. After the development of the Institute of Ministry, Hannan was rarely involved with Loyola, but he did work with Carter to resolve various problems.
"He was never directive or demanding, we always had an opportunity to work things out," Carter said.
Hannan was known to be amicable and supportive of Loyola and its community. For example, Hannan supported and made the final decision to help Loyola keep the Holy Name of Jesus Church instead of allowing it to be sequestered by the Archdiocese of New Orleans.
Loyola gave an honorary degree to Hannan in 1966. After accomplishing many humanitarian services and community projects, Hannan was honored with the university's highest honor, Integritas Vitae Award, in 1978. This award is presented to individuals who Loyola says possess a high moral character through a lifetime of unselfish service without expectation of material reward or public recognition.
"He was better remembered for the person he was than things he accomplished," Carter said.
Many leaders at Loyola fondly remember Hannan.
"I admire him for his leadership of the Church in New Orleans and for his commitment to the city and to serving the poor of the city. He led by great example," said University President Rev. Kevin Wildes, S.J. in an email.
Loyola's Office of Mission and Ministry has not coordinated any plans for Hannan's death.
"Loyola is not planning any specific activities for Archbishop Hannan other than encouraging members of the Loyola community to join the Archdiocesan services," said Kurt Bindewald, director of Mission and Ministry.
Hannan's funeral procession was held Thursday, Oct. 6 at 2 p.m. at St. Louis Cathedral, where Hannan will be buried in the sanctuary.
Nhi Tieu can be contacted at