Students and alumni participate in national day of service
With the Wolves on the Prowl event being hosted by the Loyola Alumni Association this year, students and alumni are working side by side to give back to the city of New Orleans.
Wolves on the Prowl is an annual Loyola event that allows volunteers to provide community service to organizations and communities that are in the most need of help.
Wolves on the Prowl co- chair and Loyola alumnus Leigh Thrope says that Loyola and LUCAP have adopted most of the organizations that are being helped as partner organizations, such as the Good Shepherd School and Green Light New Orleans.
Nick Poche, who is also a co- chair and an alumnus, said that this event is not just about the particular sites that are going to be visited. He said that the main intention of Wolves on the Prowl is to gather past and present Loyola members so that they can give back to the city because of the opportunities that the university has provided for them.
"We are hoping that people will put more focus on the actual service rather than what types of sites we are going to go to because we are working hard to find out where the community needs us to work in most," Poche said.
According to Thrope, the event began about thirteen years ago and was Loyola's only day of service. It started as a joint project between the Alumni Association and the student body to preserve the Jesuit tradition of helping those in need by lending a hand with education and rebuilding neighborhoods.
"I know when I was at Loyola that it was a big project that the alumni got behind as well as SGA and the whole student body," Thrope said.
Thrope said that since the event has seen a vast amount of volunteers, about three hundred people each year, Loyola chapters around the country have gained inspiration to set up a national day of service where they put together their own service projects just as Loyola New Orleans did, thus making Wolves on the Prowl nationally known.
Poche adds that the increase of volunteers after Hurricane Katrina also helped Loyola New Orleans to become an example for the other chapters.
Both Thrope and Poche state that one of the goals of the Wolves on the Prowl for this year is to have at least fifty local alumni attending the event. They say that the amount of alumni participation has decreased in past years; only about twenty or thirty attended last year's event, according to Thrope.
Poche added that the amount of student volunteers has been outnumbering the alumni volunteers by about four-to-one.
"We are trying to create partnerships where alumni that were involved in certain organizations while they were at Loyola can interact with students in those same organizations now," said Thrope. "We are trying to set up a working and mentorship piece where students get to know alums that they can reach out to and form a relationship with."
"We're looking to increase the numbers; we're looking to provide meaningful service; and we're looking to do so in a committed and whole-hearted way," Poche said.
Despite their goal of increasing the amount of alumni volunteers, Thrope and Poche said that the most important thing concerning Wolves on the Prowl is to help give services to the citizens of New Orleans. Both of them are looking forward to receiving whatever help they can get for this year and are hoping that all of the volunteers will remember the Jesuit teachings of Loyola when they participate in this event.
"At the core, this is about the Loyola community's moral obligation to the members of our city to provide good for them, to provide what they might not otherwise be able to provide for themselves," Poche said.
Wolves on the Prowl will take place on Oct. 20.
Burke Bischoff can be reached at [email protected]
About the Writer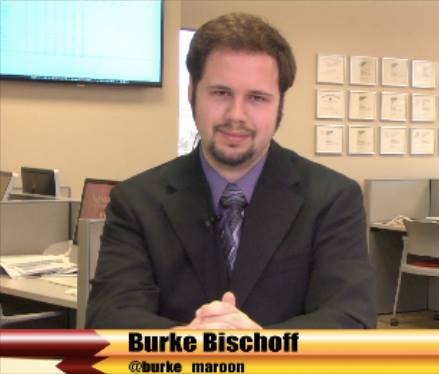 Burke Bischoff, Senior Staff Writer
Burke is a mass communications senior with a focus in journalism. He has worked as an editorial assistant, assistant managing editor, webmaster, religion...