Loyola community reacts to low enrollment numbers
Loyola's current freshman class is within 100 students of the freshman class's size in fall 2006, the year after Hurricane Katrina ravaged New Orleans.
This year's freshman class is made up of 616 students, the result of a national drop in the number of students graduating high school across the country, according to the Rev. Kevin Wildes S.J.
Despite this number, the freshman class was able to meet the university's budgetary goal of 614 students this year, Mikel Pak, associate director of public affairs and external relations, said.
Loyola's freshman class size fell suddenly from 866 to 620 students between fall 2012 and fall 2013, and has fallen again this year, according to the University Fact Book.
Some students said they worry that these falling enrollment rates could threaten the quality of their education.
"I think the fact that my class is over 200 students short of the junior class is a bit alarming," Miko Tanco, music industry freshman, said.
Tanco said he fears the enrollment rate could result in fewer or lower quality resources.
This fear is not limited to first-year students.  Pedro Benítez, economics senior, has seen the freshman class decrease by almost 250 students since he began at Loyola.
Benítez said he sees falling enrollment as a threat to the university.
"Low funds due to low enrollment could lead to budget cutbacks and insufficient investment in new resources that might draw students," Benítez said.
In order to combat the enrollment decline, Loyola is expanding its recruitment efforts.
The university's marketing firm, The Lawlor Group, has developed a new campaign for recruitment.  Pak said its theme is "the education you want, the skills you need, in a place like no other."
The Lawlor Group and consulting firm Scannell & Kurz are helping Loyola expand and deepen its marketing reach, Wildes said in an announcement.
Pak said the university has also developed new majors and programs in order to increase what it offers students.  These programs include a digital filmmaking major as well as a commercial and popular music major.
Benítez said he is unsure how the university will fund these new programs.
"It seems hard to get new professors and invest in marketing when cash is lacking," Benítez said.
Anna Dobrowolski, English writing freshman, said she shares the same concern.
"I can see the falling enrollment rate being a financial concern, because undoubtedly students would have to pay more to receive their education," Dobrowolski said.
Dobrowolski said she believes that low enrollment rates offer the university a unique opportunity to focus on revamping the quality of individual growth in education, which in turn would attract more students seeking a quality education.
The university has certainly seen these sorts of jumps in enrollment before.  Between fall 2007 and fall 2008, enrollment rose by almost 200 students, rising another 100 the next year, according to the University Fact Book.
"Maybe the school is simply getting smaller, and we can handle that," Tanco said.  "Maybe next year more students will come, but I'm an optimist."
About the Writer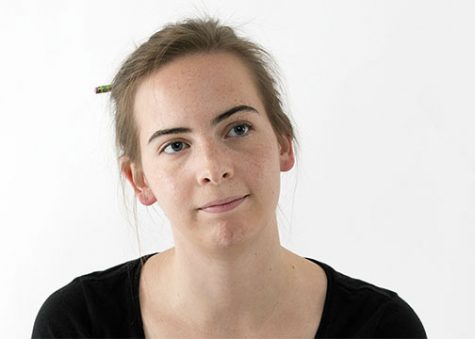 Colleen Dulle, Religion Editor
Colleen is a French and mass communication double-major with a concentration in journalism, minoring in Catholic studies and medieval studies.  Before...