New Orleans helps students give back during Thanksgiving
While some people are stuffing their faces with turkey on Thanksgiving and trampling shoppers on Black Friday, others will be giving back to their community through service.
Loyola's Office of Residential Life intends to offer students staying in the dorms over Thanksgiving Break an opportunity to do service with Loyola University Community Action Program, said Brandon Williams, community director of Residential Life.
"Residential Life is currently in the process of finalizing our project with the organization we are potentially working with, but I can say that we are looking to do a project that will allow our students to get out into the city and serve those who are without homes and a meal for this holiday," Williams said.
Williams linked the idea of service together with one Loyola's values.
"One of our Jesuit ideals calls us to be committed to service, and it is essential that we are remembering those who may not be as fortunate. This holidays are about caring for one another and spreading as much love as possible," Williams said.
Loyola University Community Action Program Advisor Joe Deegan emphasized the importance of remembering what the holiday season is all about.
"Thanksgiving is an opportunity for us to think critically about our lives and to perform acts of gratitude with each other," Deegan said.
Assistant Director of University Ministry Laura Alexander also identified the holiday season as a time to reflect, instead of worrying about the little things.
"I think it's easy to get caught up in superficial things — having the perfect meal, finding the best deals. It can be really counter-cultural to step back, enjoy time with family and friends and just be thankful," Alexander said.
With the semester wrapping up, the holidays can provide students with a break from their hectic lives.
"We're at the point where we're almost looking ahead to next semester, but it gives us a chance to pause and look backward as well," Deegan said.
Ways to Volunteer
local church
Second Harvest Food Bank has multiple volunteer opportunities in New Orleans. You can donate canned food, help pack food boxes, or help cook meals in the kitchen.
turkey trot
Find your local Turkey Trot 5k.
Volunteer or participate. The
participation fee usually goes to a worthy cause.
homeless shelters
The Ozanamm Inn and New Orleans Women's Shelter are always looking for extra volunteers during the holidays. Donate food or time.
About the Writer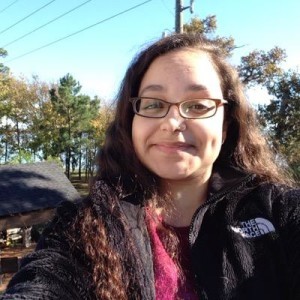 Lauren Saizan, Managing Editor for Print
Lauren is ready to take on the position of Managing Editor after previously serving as Staff Writer, Assistant News Editor and News Editor in past semesters....