Catfishing for love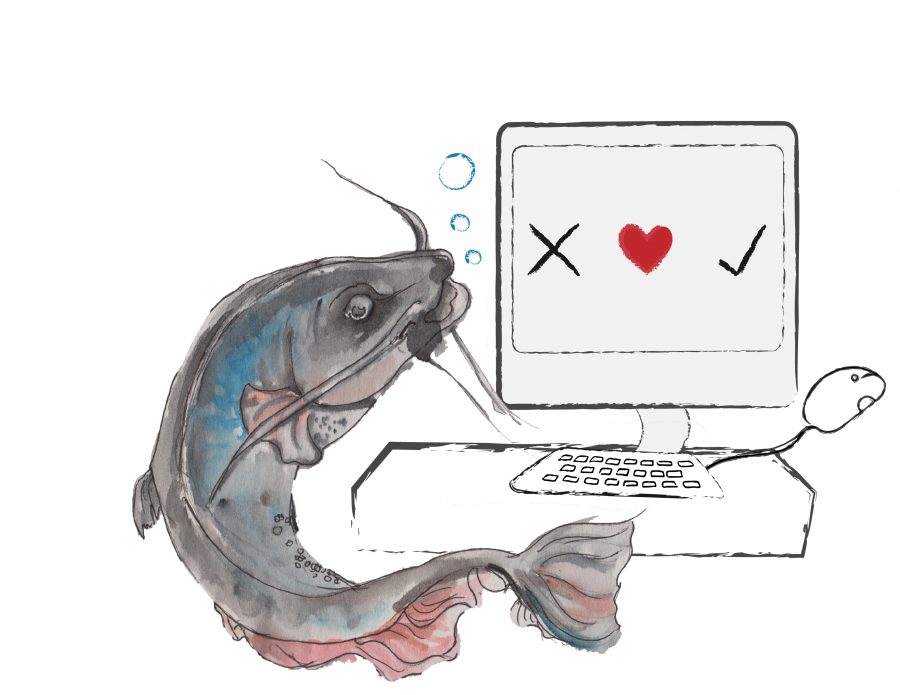 He said he was 6'2″, had blue eyes, dark brown hair and was a pre-med student who volunteered at animal shelters.
She would exchange pictures as she chatted through text and social media, and while she fell harder for him, she started to wonder why he never had time to video chat her.
Three months into the virtual relationship, she started to believe that prince charming might not be real. Turns out while fishing for love, she caught a catfish, a person who makes a fake profile on social media for the purpose of creating a false identity.
However, while these situations do happen, according to Catalina Toma, a researcher in communication science and human interaction through communication technology, catfish incidents don't happen as often as one would think.
"While there are extreme cases like media would have you to believe, most people are pretty honest when making online profiles," Toma said. "While there are deceptions in peoples online dating profiles, they are often small deceptions. The one that we found most significant were people's profile photos. Women would use photos from a year to a year and half ago and men would use photos about six months old."
For Jordan Wozinski, English senior, the deceit has never been physical but had more to do with personalities.
"People have been honest about their physical appearance in the online dating experiences I've had. However, people have been dishonest about their personalities," Wozinski said. "I typically refuse to meet someone in person without engaging [in] a conversation that spans two weeks at minimum online first."
While there is a stigma about the dangers of online dating, such as being "catfished," recent studies show that online dating is becoming more prevalent.
According to a 2016 Pew Research Center report, 27 percent of 18 to 24 year olds use online dating as a means to meet new people. Even more, according to 2012 University of Rochester study, online dating is now the second most popular way to date besides meeting people through friends.
Tomas said that the main reason why people could be turning to online dating is because it is efficient and is usually easier for a busy professional or single parent who does not have the time or resources to meet new people traditionally.
Wozinski agrees with Tomas and said that while traditional dating can be nice, online dating is not only more convenient but also logical.
"Our generation, although often deemed lazy or inactive, is incredibly busy. Many of us have no choice but to balance work and school simultaneously and this makes for a severely limited social life," Wozinski said. "Online dating is convenient in that it allows a user to exercise greater discretion in who they will be spending their valuable free time dating. Going on unsuccessful dates sucks—online dating utilizes time more efficiently than traditional dating."
However for people who are not sure about their online prospect, Michael Esposito, casting director of the MTV show "Catfish," said that the purpose of the show is to help real people with real stories find out the truth.
"It's not to say that people should be guarded when online dating, but they should be aware of red flags. The old saying holds true. If it sounds too good to be true, it probably is," Esposito said. "The point of 'Catfish' is to help people find the truth, and they shouldn't avoid seeking help just because they don't want their friends to know."
With video capabilities and instant messaging being so easily accessible, both Tomas and Esposito agree that being "catfished" seems improbable, but Tomas said it is based on the people in the situation.
"It would depend on the skills of the liar. How good is the person at manipulating people to believe in a lie?" Tomas said. "On the other hand, how willing is other person to be deceived to be with someone? Why are they so motivated to ignore red flags?"
Because, as Esposito said, every submission to the show is read and each episode is authentic, he wants people, especially college students, to know they have a safe place to ask for help.
"We would really like college students to know that they don't have to feel embarrassed if they find themselves in a catfish situation," Esposito said. "Having the hopeful and the catfish to meet and talk in a safe platform is what I love most about the show. It doesn't always have a happy ending, but when it does I love it."
About the Writer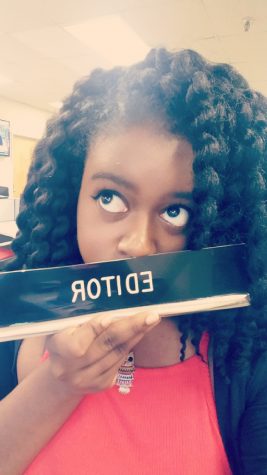 Starlight Williams, Editor-in-chief
Starlight is mass communication senior with a focus in journalism and a minor in legal studies. After serving as Assistant Life and Times Editor, Life...